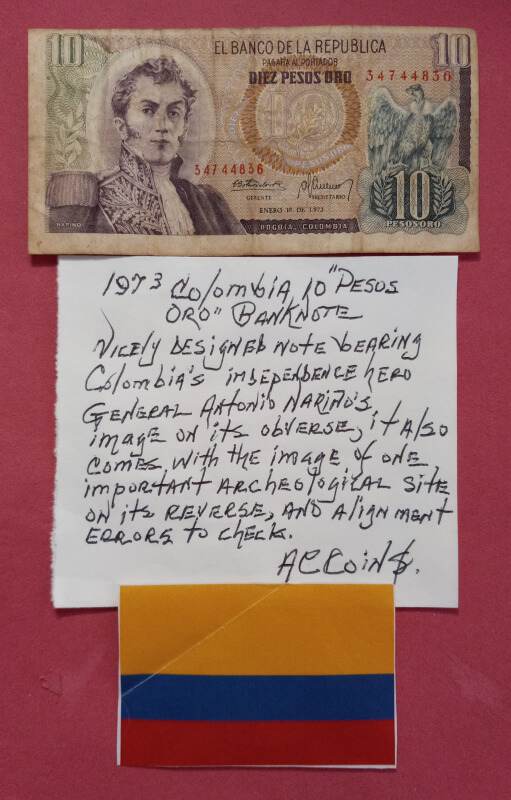 1973 Colombia 10 Pesos Oro Banknote
Series† 347 44836, 10 Pesos Oro Colombian Banknote, Bogot√°, Colombia, January 1973.
***This note should not be confused with a previously reviewed note from 1969.†
For a great number of years on the first half and part of the second half of the twentieth century, Colombia's official currency was called the "Peso Oro" which was actually pegged to its value in gold. This characteristic feature though was dropped within the late 1980's by the Colombian financial authorities due to inflation and lack of groups to back up the gold requirements within banking institutions.
This nice banknote has reverse errors, probablemente misalignments or secuencial cutting errors. A detailed features plus information data is provided in the collections section. Thank for reading and commenting my blog.
In my own words.
For further details about this item and others please visit my collections section.

AC Coin$
Freedom. "Never give up."
"In God we trust."