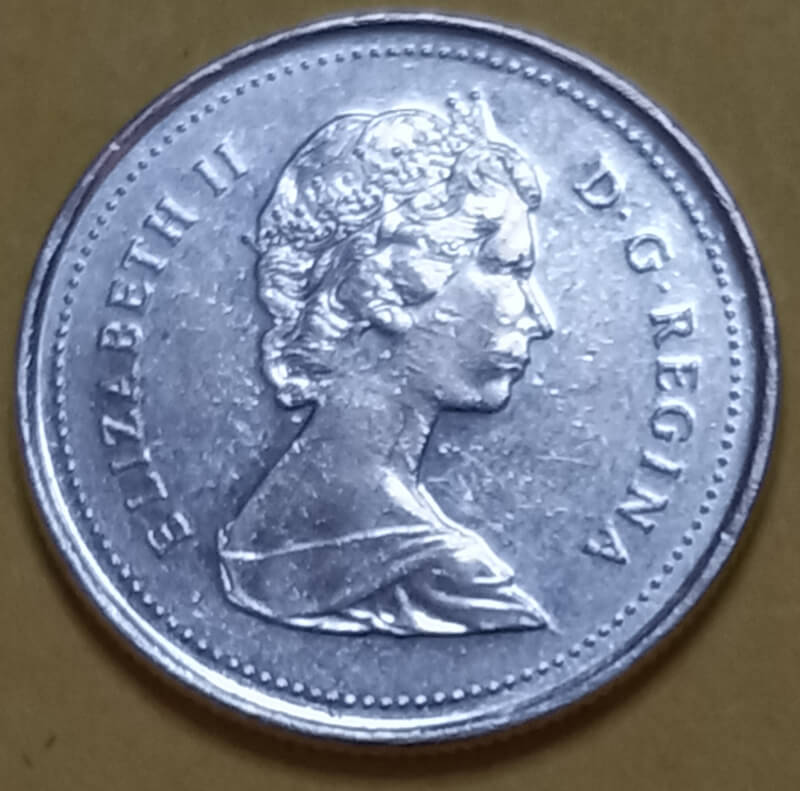 The Canadian Dollar, with banking code CAD$, is the currency of Canada. Its features in both coinage and paper-moneyá mostly render honor to the British Monarchy, even though Canada is a free country. The monetary tradition keeps the Royal Canadian Mint and other financial entities observant of the British currency standards when it comes to design and printing or engraving the national currency. The issuance of monetary items in Canada though are launched in a different value of the British currency, is also tied to the design features of the United Kingdom when depicting the ruler of the British throne. This is why, the depiction of late Queen Elizabeth II has evolved thru time in the Canadian currency as well as the rest of the British allied commonwealths.á


A beautiful Canadian Quarter, this 1988 coin features the late Queen's face on her 35th year at the throne and a well known symbol of the Canadian "Caribou." Enjoy!

In my own words.

For further details about this item and others please visit my collections section.

AC Coin$
Freedom. "Never give up."
"In God we trust."