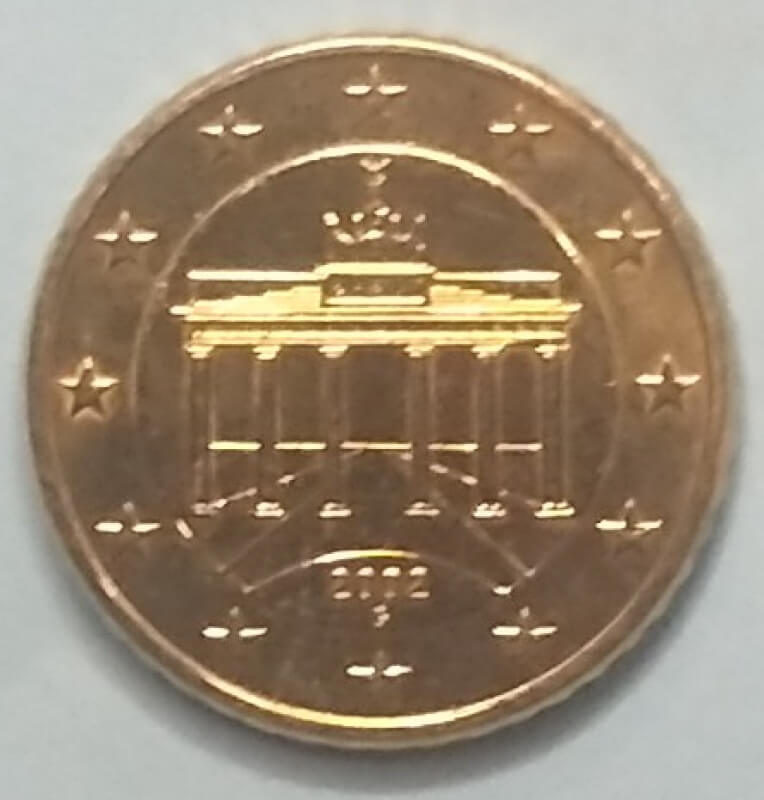 2002 Euro 50 cents coin, German issued
Minted in Germany, this shiny 50 cents Euro coin depicts the Brandemburg Gate, a symbol for both an unified Germany in 1989 and a painful division after WWII in 1945.
This gorgeous coin is made of an alloy composed of 89% copper, 5% aluminum, 5% zinc, and 1% tin, better known as "nordic gold." It has been used to make most euro coins.
In my own words.

For further details about this item and others please visit my collections section.

AC Coin$
Freedom. "Never give up."
In God we trust.