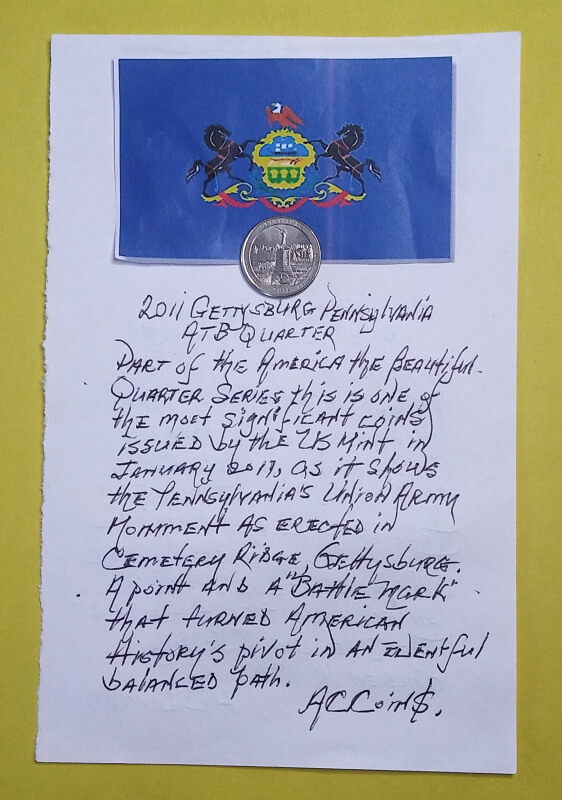 2011 Gettysburg Pennsylvania ATB Quarter
Gettysburg Pennsylvaniaá
Between the 1st and 3rd of July, 1863 a very decisive battle was gallantly fought between two National forces. Brother against brother, North versus South, Union versus Confederation. The eventful episodes turned the Nation's historical balance into a future path of reconciliation, even though losses on both sides have never been forgotten.
Pennsylvania became part of the Union on December 12, 1787.
This Pennsylvania quarter issued in early 2011 is a monument itself evoking a military clash recognition in a US National Park.á
Around the late President Lincoln's remarkable speech at Gettysburg a call to a peaceful future was set in place, so the Nation finally became one.á
For further details about this item and others please visit my collections section.

AC Coin$
Freedom. "Never give up."
In God we trust.