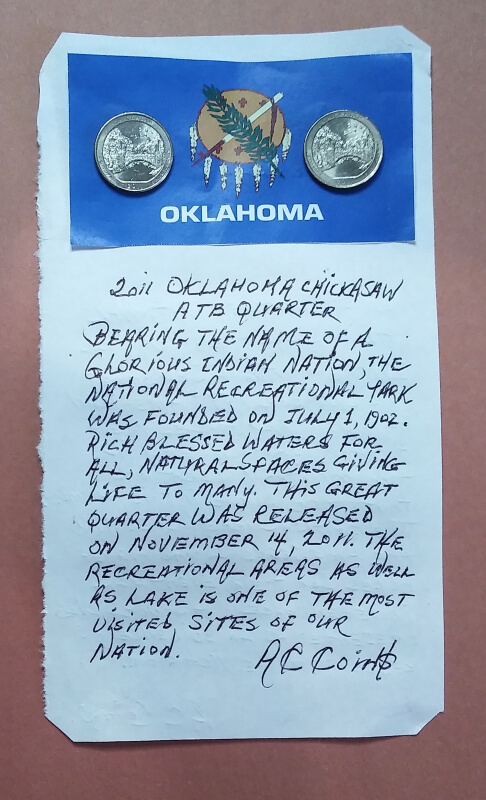 2011 Oklahoma Chickasaw ATB Quarter
Located near Sulphur, Oklahoma, the National Recreation Area is part of the Chickasaw Nation land. 
Oklahoma became a state on November 16, 1907.

According to local tradition, ancient Native peoples called this place "the peaceful valley of rippling waters." They believed in the healing power of the strong-smelling mineral water, as did the later Caddos, Comanches, and Wichitas.

The magnificent recreational campgrounds and extended trails and waterways areas were originally founded on July 1, 1902 by the US Government.
This attractive "America The Beautiful Series" quarter presents a limestone bridge built in 1909 in the park permanently honoring President Lincoln's birthday centennial. 

For further details about this item and others please visit my collections section.

AC Coin$
Freedom. "Never give up."
In God we trust.