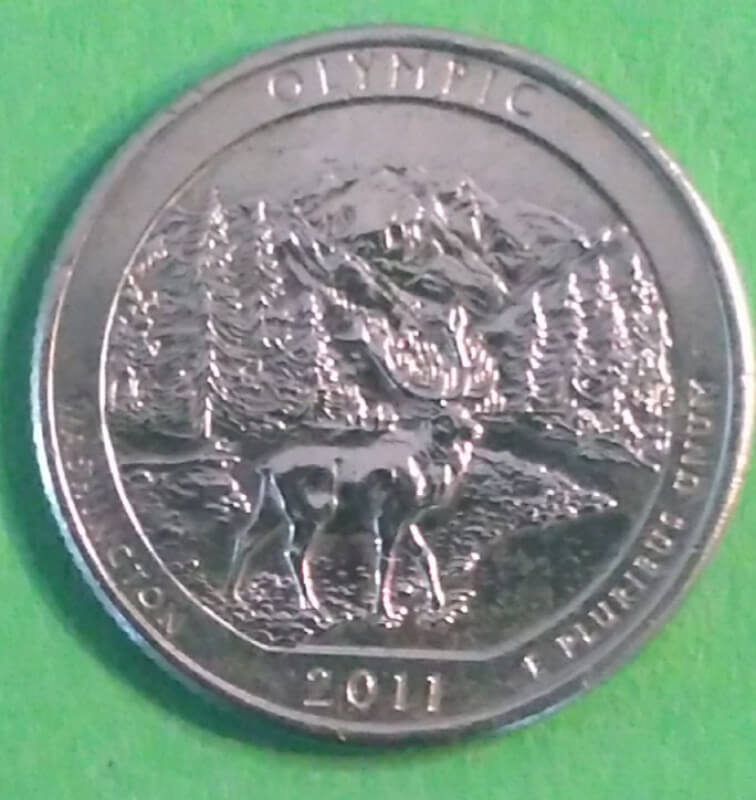 2011 Washington State Olympic National Park ATB Quarter
Protecting four different ecosystems and covering an extension of four counties in Washington, the Olympic National Park got engraved in one of this US quarter series in 2011.

Originally founded as national site on February 22, 1897, President Theodore Roosevelt designated the Park in 1909 and President Franklin D. Roosevelt re-designated it as a National Park in 1938.

The reverse of this attractive quarter shows a Roosevelt elk standing on a river bar aside the "Hoh River" with a view of Mount Olympus in the background and a nearby forest.
The state of Washington entered the Union on November 11, 1889.
For further details about this item and others please visit my collections section.

AC Coin$
Freedom. "Never give up."
In God we trust.