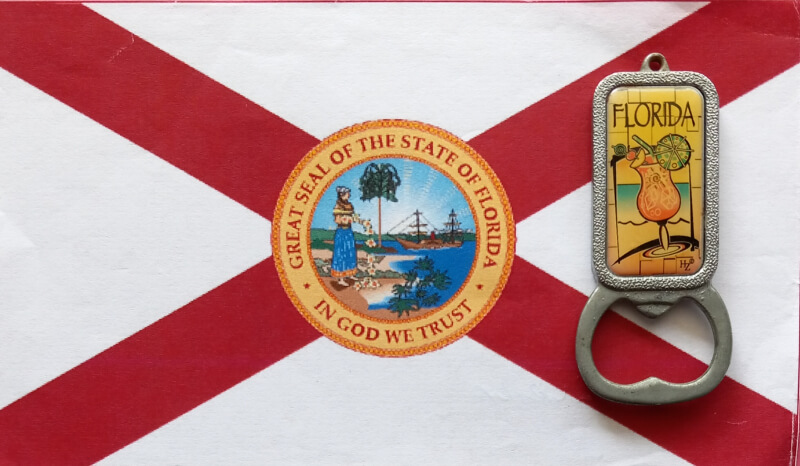 Florida Souvenir with 2007-D Lucky Penny
Among many families and others, there is a traditional custom to place a penny inside a baby shower invitation, a sixteenth birthday party card or even a marriage congratulations card as a symbol of good luck or good wishes. 

Some travelers buy souvenirs like the one I show here as a gift for friends or relatives or, as a memento from a trip. 

It has been rather rough for many families in the state of Florida after the transit of Hurricane Ian and its aftermath. My money-oriented item is a peculiar lucky sample of goodwill for all our Friends in the Sunshine State and all relatives that I have there. It is also a best wish item for our people of Puerto Rico after the ordeal of Hurticane Fiona little over two weeks ago. 

Wishing all the best, here is my Florida Lucky Penny Bottle Opener. Blessings to all in my island and in all the United States of America. 
Best of Luck.


AC Coin$
Freedom. "Never give up."
"In God we trust."