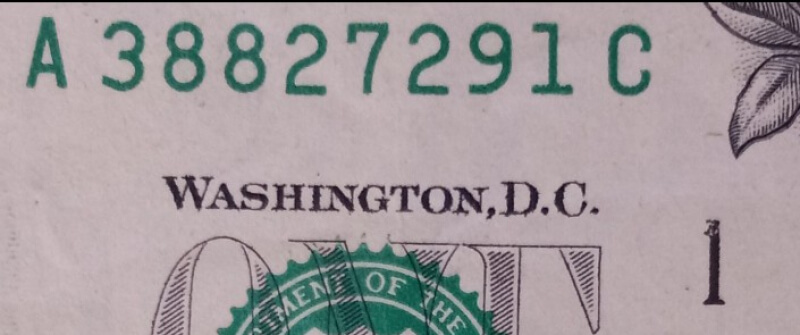 Series 2013, 2017 and 2017A and others, US $1 FRNs . Whashington's Treasures # 1
á á
ADDITIONAL CLOSER IMAGES, PLEASE CHECK THEM... UPLOADED MAY 27, 2022...
***NEW ADDED PHOTO IMAGES SO ALL INTERESTED CAN VERIFY INK BUBBLES OR SMUDGES PLUS OTHER FEATURES.***
Most of all printed and engraved or minted currency bring details and features that may fall uncommon to the normal specifications. Such situations may occur within US currency and, when they happen it could mean interests among collectors because notes or coinage with "errors" or production details are attractive and represent an ongoing upscale in value.

Here I present various FRN's with small ink smudges or bubbles in the serial numbers, and other peculiar cutting issues withing the rectangular shape of each bill where the error occurred.

In my own words.
For further details about this item and others please visit my collections section.

AC Coin$
Freedom. "Never give up."
"In God we trust."