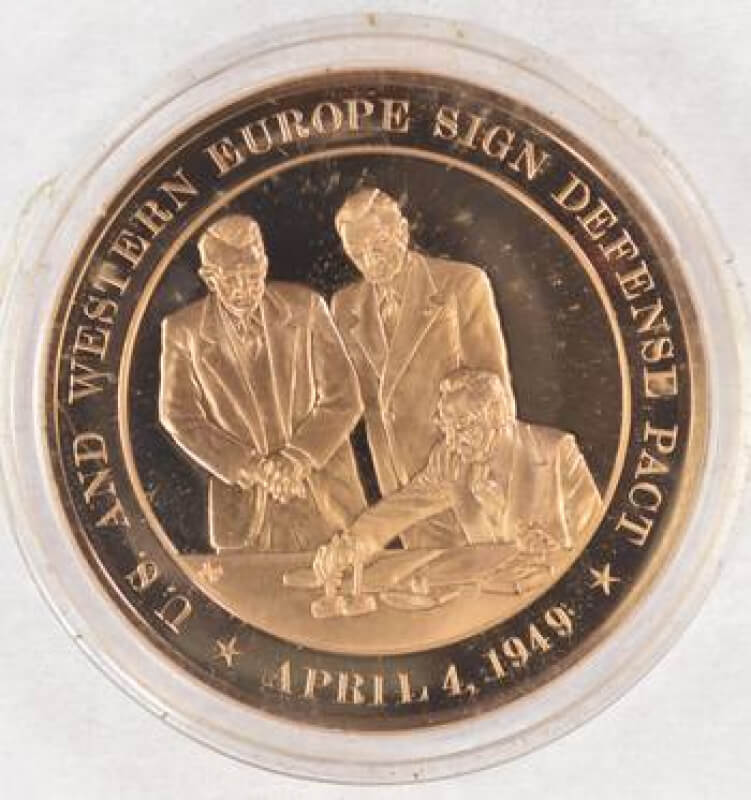 World War Two showed the globe how a failure to mend relations after war and harsh reparations that are unjustified can lead to even greater conflicts in the future. The League of Nations was formed after World War One in an attempt to ally Europe, North America, and Russia in order to prevent further complications andá reconstruct after such a terrible war. The LoN, however, was weak. Without the US's involvement (even though it was Wilson's 14th point in his 14-point-plan) andá the organization lacking powers to really intervene and international scuffles, small conflicts could turn into expansive wars.á Germany's Third Reich took advantage of this and simply did not follow any restrictions placed on them by the LoN and the Treaty of Versailles. When the LoN finally came to their senses, avoiding war was impossible. Fast forward to the end of WWII, the end of FDR, and the beginning of the Truman administration, and a worldá recovering from the deadliest conflict in history.á April 4th, 1949 was the beginning of the international world we see today, and the basis for the modern world. The US, along with 11 European powers signed an incredible act that, so far, has stopped any further large-scale wars from occurring (although the cold-war nearly brought an end to all). NATO is still around, and continues to help aid countries around the world.áá
Again, this medal and its inception seems lost to history. A few have been sold in the past, but apart from that, we only have speculation and measurements. This is a copper-heavy alloy of bronze weighing 34 grams with the diameter that is equal to that of a Morgan Dollar's round plastic holder (approximately 40mm). This medal was struck as a commemorative piece for the NATO treaty signing, and I hypothesize it was commissioned for the 50th anniversary in 1999. The reverse of the medal gives a broad historical look at the treaty, and the obverse features the world leaders, including Truman, signing the NATO pact. It has a proof cameo finish making pictures difficult to take, but I managed to capture a few.á
This medal does well to both look well, and provide a small history lesson (Although if it could also state who/what/when/ and where it was struck that would have been nice :) After having this medal, I believe the US mint should begin striking circulating coins like this. Educate the public on past happenings, and provide a new wave of collectors. That's all for now, hope you enoyed!