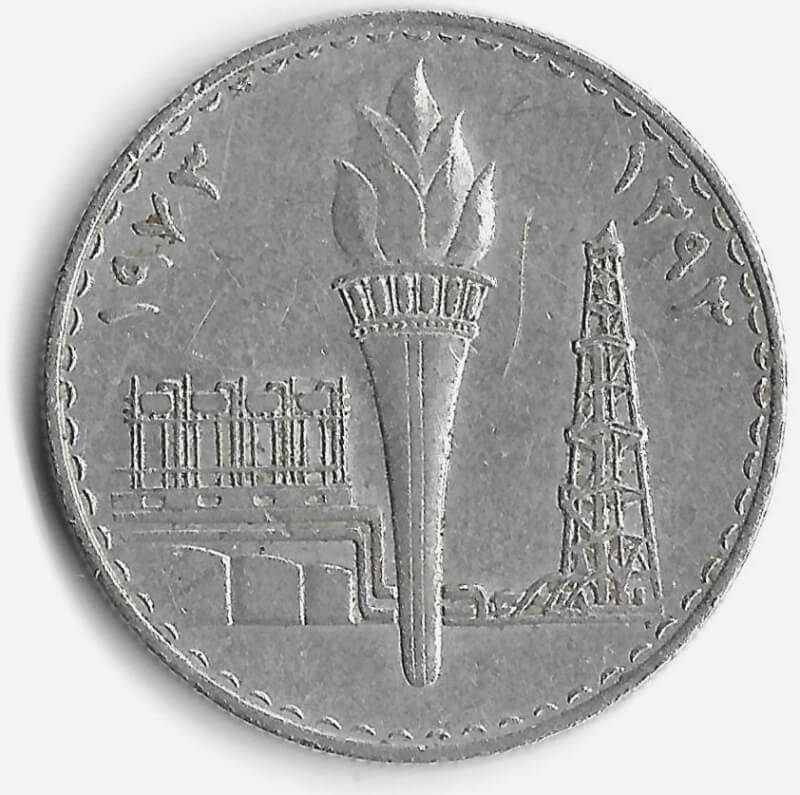 Why I Keep a 1973 Iraq Coin in My Collection
The coin wasn't big or bold, but the action was. In 1972, the Ba'athist governmentánationalized the oil industry in Iraq. And in 1973, it issued a circulating commemorative coin to venerate the seizure.
In a big and bold move, the government appropriated the assets and took over the operations of the Iraq Petroleum Company, a consortium owned by large Western petroleum companies. However, the coin issued to memorialize the action was neither big nor bold. The round, reeded edge 250 fils (one quarter of one dinar) nickel coin measuring 33.0 mm and weighing 15.0 g has an uninspired design. The obverse simply touts the event HAZIRAN (Arabic month of June) 1, 1972 ANNIVERSARY OF THE LIBERATION OF THE OIL FROM THE FOREIGN MONOPOLIES, and the reverse illustrates it with a torch of freedom dominating a refinery and an oil rig. 260,000 business strikes and 5,000 proofs were created.
I keep an example in my collection, but not because of its face or numismatic value. At the time of issue, the coin was worth only about 80 cents U.S., and inflation has rendered it obsolete. A nice circulated example can be bought for just a few dollars. I keep an example in my collection because my nephew brought it home for me when he returned from the Iraq Wará - a big and bold action that was, in large part, the result of the action this coin commemorates.