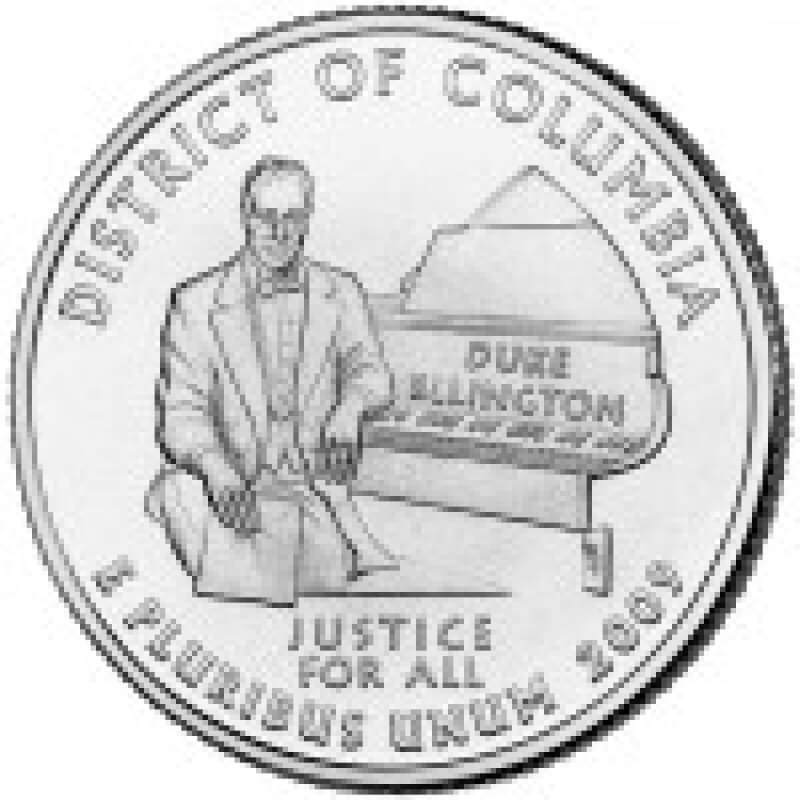 Coins with george washington: part two the circulating coins
Since 1932 the quarter has had several Circulating Commemorative coins and has always depicted George Washington. This blog will make you more familiar with them.
In 1932 to commemorate the 200th anniversary of George Washington's birth, the United States Mint made a quarter depicting George Washington, it was supposed to be a circulating commemorative coin for that year but since people liked the design so much the US Mint decided to keep minting them as a normal circulating change. There were not any design or metal changes until 1965, when the United States Mint changed the alloy to a clad composition. In 1975 and 1976 the United States Mint made a circulating commemorative coin to commemorate 200 years of freedom. The obverse depicts the normal design of George Washington with a dual date 1776-1976, the reverse depicts a drummer boy.
There were no design changes until 1999 when the United States Mint decided to have a program that lasted to 2008 having 5 different designs each year, one design for each state. This program was a big success and many people started collecting coins. The following year in 2009, the United States had a different design for each territory and they also had a design for the District of Columbia. In 2010 the United States Mint started making coins for the new America the Beautiful Quarters program this program would last until 2021 including all of the states, territories, and the District of Columbia. Everything went along normally until there was a twist in 2019 and 2020 when the West Point Mint made Quarters with a W mintmark for circulation! The West Point Quarters in 2020 also include a privy mark showing V 75 inside the outline of the Rainbow Memorial in Washington DC the V 75 signifies that the United States had victory 75 years ago in World War Two. After the last America the Beautiful Quarter the United States Mint made a Quarter showing George Washington cross the Delaware River to capture Trenton New Jersey.
This year (2022) the United States Mint is making American Women Quarters this program will last for 4 years, having five designs each year. The next quarter series will be in 2026 and will have different designs commemorating the sesquicentennial of freedom. One of the designs will have a design that depicts a woman that helped us win the American Revolution. Following this until 2030 the United States Mint will make five designs of quarters each year that feature youth sports. Along with this series the United States Mint will also mint half dollars that have sports that are tailored for athletes with disabilities.
In 2007 the United States minted a presidential dollar with George Washington on it. It also has edge lettering!