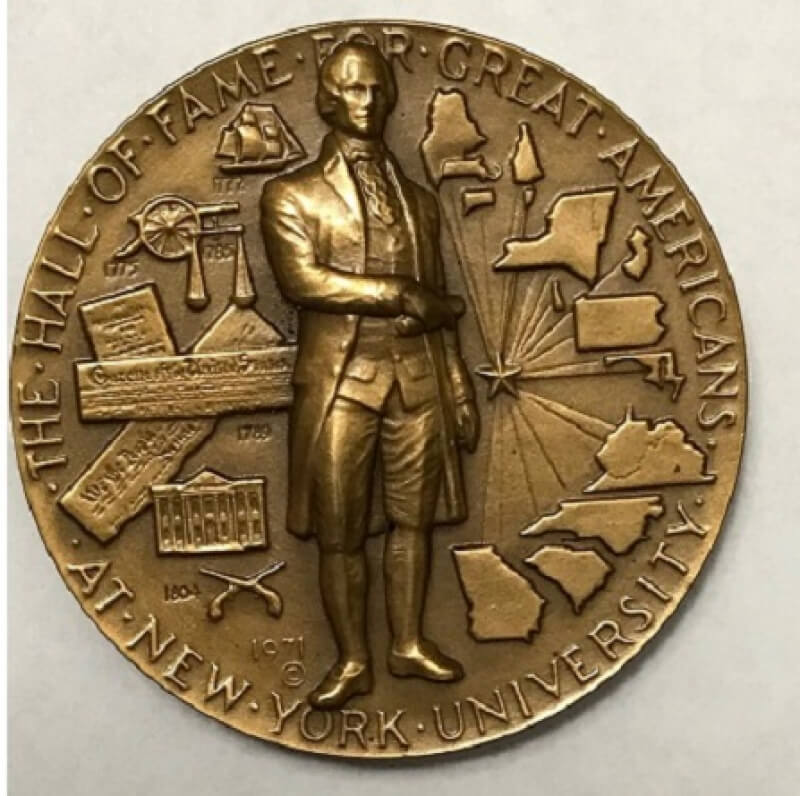 Alexander Hamilton Medal from the Hall of Fame for Great Americans at New York University
Obv: High relief civil bust of Hamilton with facsimile signature below.
Rev: Hamilton standing in circle of symbols of his short but busy life from his arrival from the island of Nevis in 1772 through his writing for newspapers, the Federalist Papers and the Constitution. A schematic of the 13 original sates circles the right of the medal.
Designed and engraved by Margaret Grigos (1923-1981). She was an eminent medalist, Fellow of the National Sculpture Society.