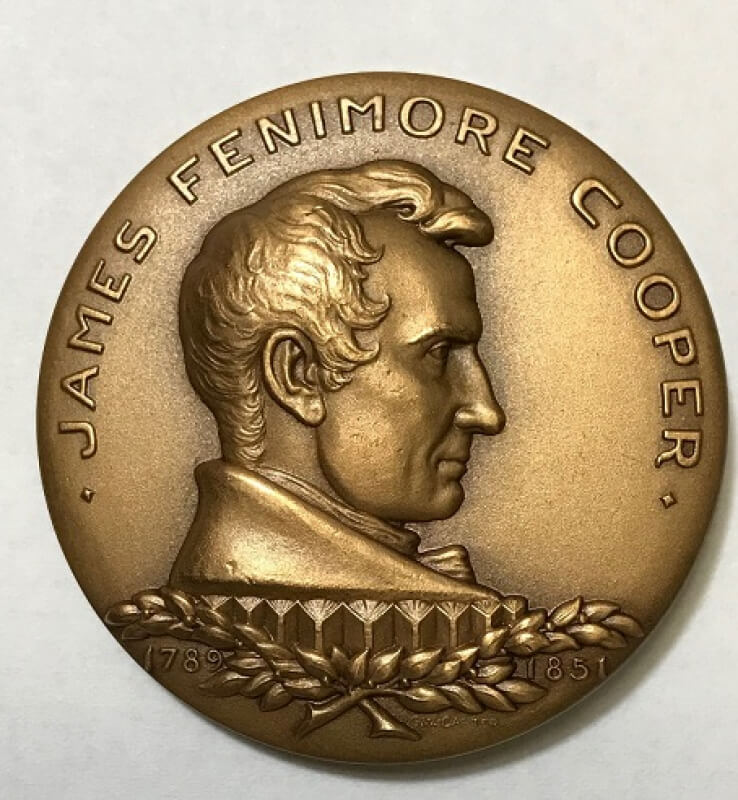 James Fenimore Cooper Medal
In colonial times and through the revolutionary period, American writers and artists copied the styles and subjects of Europe's masters. But in the decades after independence, they began to embrace their homeland as their subjects.
James Fenimore Cooper was the first writer to portray life on the frontier and probe the tensions between whites ans Native Americans in his classic series of "Leather-stocking novels, launched in 1823.
The Medal was designed by Granville W. Carter for the New York University Hall of Fame in 1963. The sculptor twice earning the Lindsey Morris Memorial Prize of the National Sculpture Society for outstanding medallic art.
I invite you to visit the collection of Medals dedicated to writers of the United States in the section of "collections" in my blog.