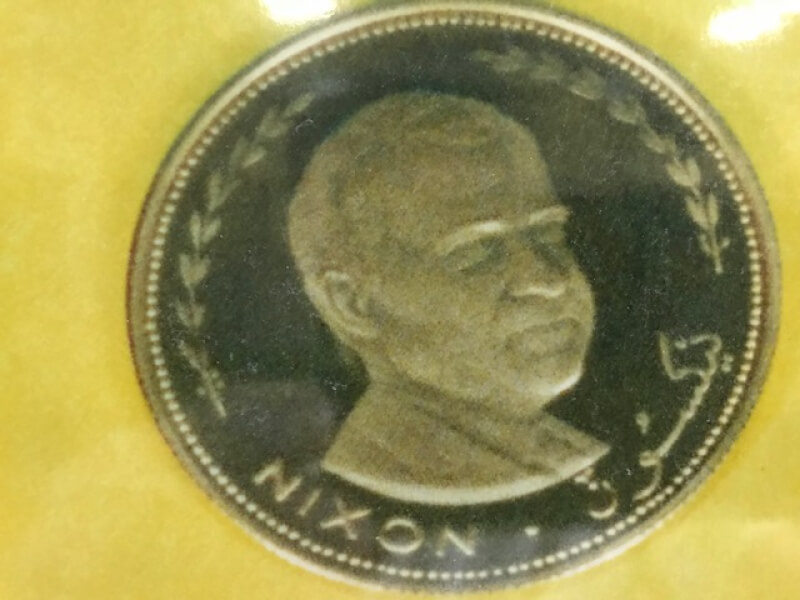 Nixon Coins in the Emirate of Fujairah
| Many
I just returned from a visit to some Arab Emirates and in the Fujairah Museum I was surprised that his coins circulating in the period before his entry into the United Arab Emirates, his currency had represented the profile of the President of the United States Richard Nixon. In gratitude for the help that the United States provided in the defense of this Emirate in its transition from the protectorate of the English to their independence as a state.
Now Fujairah is one of the seven emirates that make up the United Arab Emirates, and the only one of the seven that has a coastline on the Gulf of Oman.
With this note I say goodbye to you for this year thanking your attention and wishing everyone a happy and prosperous 2019.
Thank you!