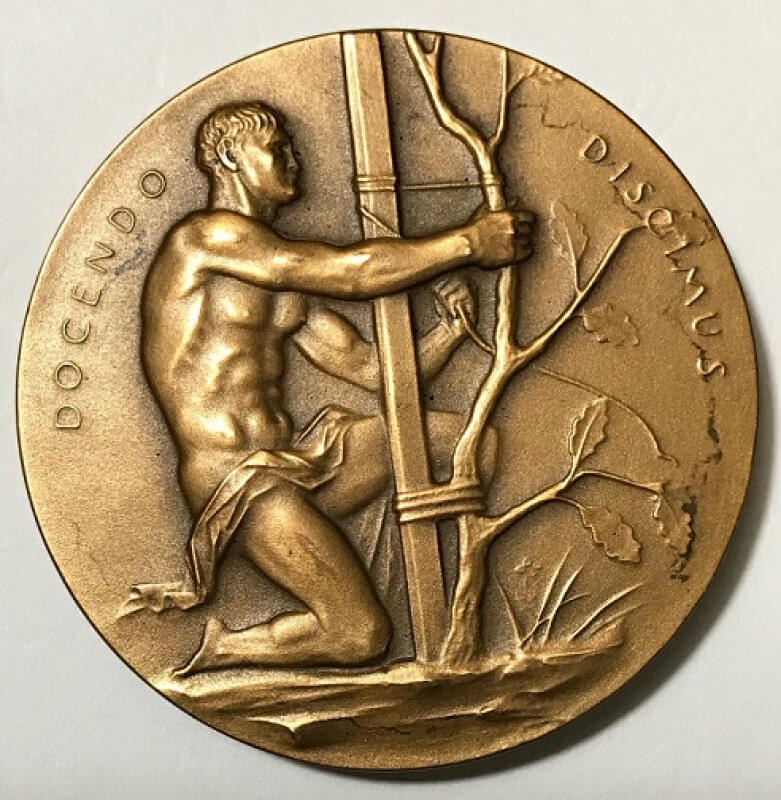 C. Paul Jennewein's life as an artist is a classic success story. As a clever young boy in Germany he was apprenticed at 13 to sculptural artisans where he rapidly learned the techniques of casting, modeling, and painting. His life from then until his death in 1978 at age 87 was marked by a series of artistic accomplishments.
Several of his medallic works to the Hall of Fame for Great Americans at New York University Series, including the Horace Mann Medal engraved in 1971, are collector's treasurers.
Horace Mann (1796 – 1859) was an American educational reformer and Whig politician dedicated to promoting public education. A central theme of his life was that "it is the law of our nature to desire happiness".
I invite you to visit my collection of Medals designed by C. Paul Jennewein in the section of "collections" in my blog.