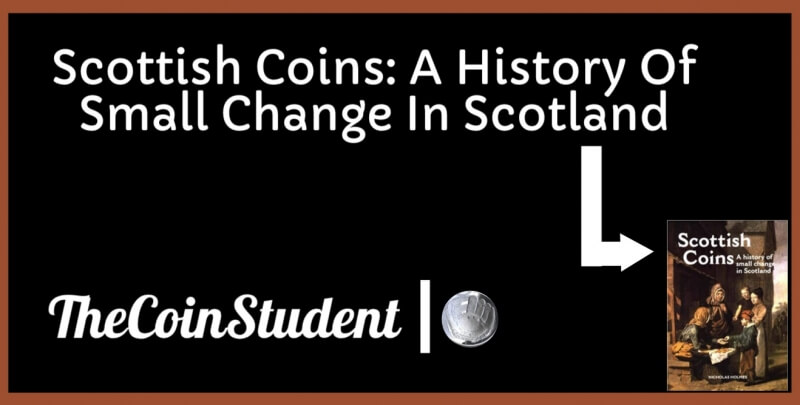 Book Review: Scottish Coins A history of small change in Scotland
Book Review: Scottish Coins A history of small change in Scotland
First things first, if you don't like world coins you will probably not like this book. With that said, I am getting a bit into world coins and so I felt like it was only fitting to give a book review on a world coin book. I do like modern world coins better than older world coins as of right now, but this book is about the latter. This book is just as the cover suggests; it's a history of small change in Scotland. I was able to learn Scottish coin history while picking up interesting terminology on the way examples include:
Lozenge-A diamond shaped symbol
Mullet-Star shaped symbol with a hole in the middle and finally,
Tressure-A frame, shaped by 3 or more arcs surrounding the coin's design
-The book is by Nicholas Holmes, an author for NMS publishing.
Anyways there are no reviews for this book on Amazon but you can buy it here for $19:
https://www.amazon.com/Scottish-Coins-History-Change-Scotland/dp/1901663027/ref=sr_1_fkmr0_1?ie=UTF8&qid=1535990764&sr=8-1-fkmr0&keywords=scottish+coins+nicholas+holmes
Conclusion ⅘ stars (granted you like world coins)