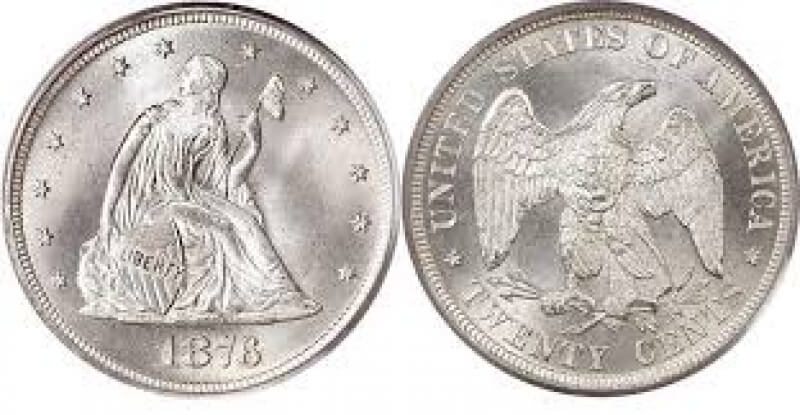 Odd Denominations-Currency's Weirdos
Introduction:
The United States Mint has changed in many aspects since it's debut in 1792. Take denominations for example, the topic I will be focusing on today. They made numerous denominations before finding the standard ones we use today. Here are some of them that they minted:
The Half Cent:
Decimal coinage today is virtually nonexistent except in some instances where the seller will generally round up to the nearest cent in percentage-off situations. Back in the day though, many stuff was very inexpensive so paying sales taxes on these small priced items with half cent coin was not uncommon. These coins were soon dropped because of the increase in the United States monetary value and in copper as well.
The Two Cent Piece:
During the coin shortage of the Civil War, the United States issued many different types of denominations to try to cease the shortage. After the end of the war the United States mint continued to make the coins until it was obvious that people did not want to use them.
The Three Cent Piece:
As I said earlier, items were way cheaper back then. So when stamps rose to three cents the United States mint decided to make a coin that was worth three cents so that for one coin, you could get one stamp. Pretty cool, right? The series started with a silver denomination and a very very small diameter but after they took silver from the five cent piece away, they also did so with the three cent piece to save silver as the value was going up on silver. The series eventually ended because its life span was directly correlated with the price of stamps. So when the price of stamps went up, the three cent piece was out.
The Twenty Cent Piece:
The United States wanted to try something other countries already had: a twenty cent piece. Many thought it would help stop the shortage of small change in the west, while others thought that it would be convenient to have a "double dime". So the United States Mint created the shortest-lived denomination in United States coinage history: the twenty cent piece. The similarity in size to a quarter and its unpopularity with the people led to the coins downfall and would foreshadow the future as the Susan B. Anthony dollar had the same fate.
Conclusion
These coins are some of the most fun coins to collect in my opinion as they seem very obsolete
and different from the other coins we generally see on a daily basis. Thanks for reading my article and until next time, this is TheCoinStudent signing out.