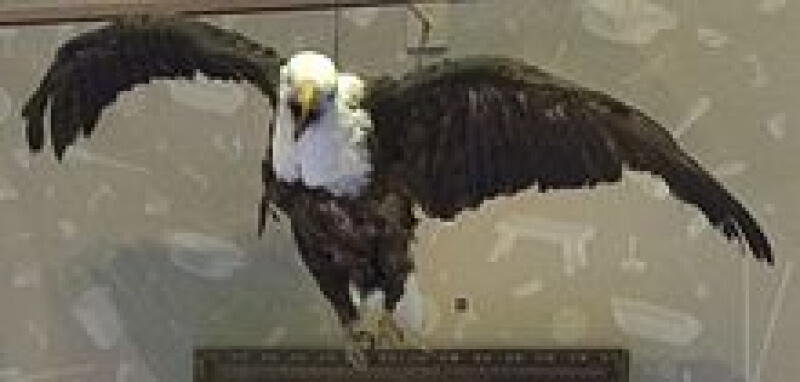 Peter Jefferson the Eagle; Interesting Historical Story
Peter Jefferson was an eagle that actually lived IN the Philadelphia mint during the early to mid 1830's. Back then Eagles actually lived in Philadelphia as hard as that is to believe in today's world. Peter would be let out at night and he would return to the mint every day. He became sort of a pet and mascot. His likeness was used on a number of coins in a design by James Longacre, including one of my favorites to collect, the Flying Eagle Cent.
Unfortunately, Peter had a sad fate. One day he he got his wing caught up in a press when it started up and he was badly injured. Despite the heroic efforts to try to help Peter heal by the mint workers, he did not recover from his injuries and died. It is apparent how beloved he was by the workers at the mint because in addition to being used as a model for the coins, his body was preserved as if he were flying is on display at the mint in Philadelphia today.