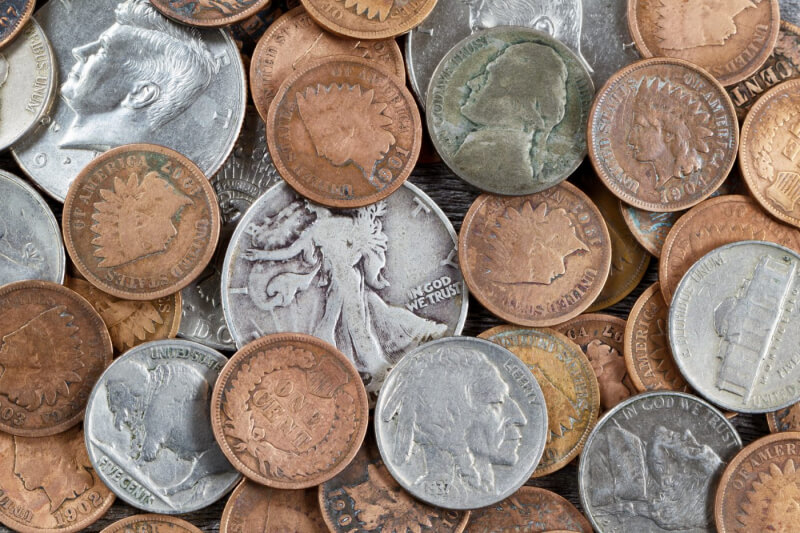 Hello, this is my first blog post, it may be short but I hopefully it is at least informative.  Today I am writing about one of the most important coinage laws passed: The Coinage Act of 1873. 
The Coinage Law of 1873 changed the previous coinage act to regulate and limit all silver coinage.  Section 15 of the act set ramifications for the amount of future silver coins to be minted and their respective weights.  Furthermore, section seventeen stated "no coins, either of gold, silver, or minor coinage, shall hereafter be issued from the mint other than those of the denominations, standards, and weights herein set forth."  In short, this meant that only the specially included coins stated within the coinage act could be used for legal tenders. 
This system was set up due to the large amount of dependence on silver earlier in the century.  Also, recent gold and silver rushes caused the government to view gold as the only reliable option to back up currency. 
Some problems did arise from this law though.  Those with large investments of silver were unable to turn them into money.  The new limitations on silver coinage led to a shortage in this area.  Also, many critics argued that the complete separation of silver would have detrimental effects on the economy and some thought the law was passed corruptly. Finally, resumption of silver coinage was authorized by the Act of Feb 28, 1878 and the weight and fineness of the coins were to conform to the act of Jan 18 1837.

Thank you very much for reading and I hope to be making more soon.