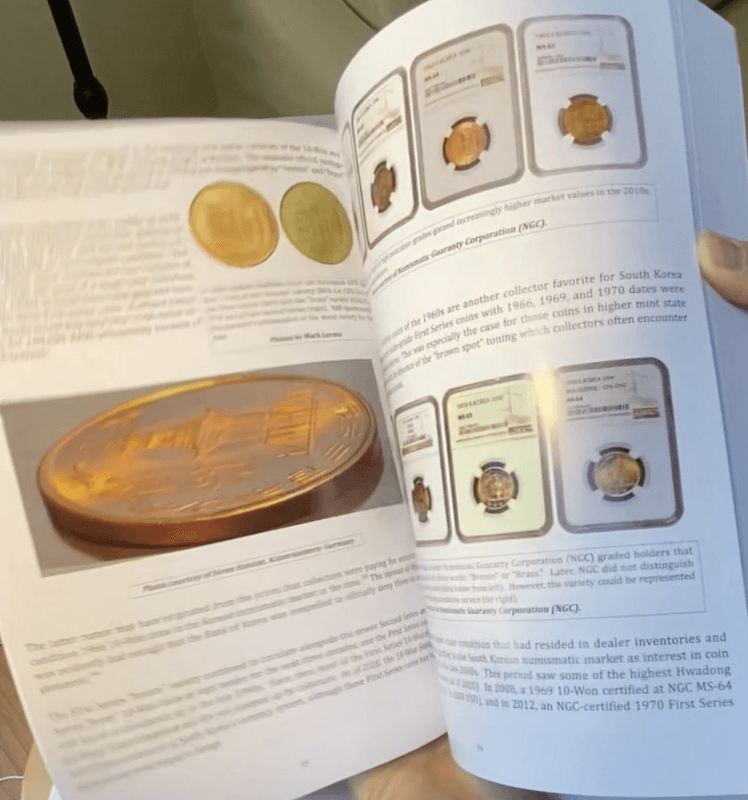 Money Talk at ANA Show: South Korean Coins in the Era of Development
I Gave a "Money Talk" about my new book at the ANA Show!
The presentation on my new Korean coin book, South Korean Coins in the Era of Development , was surprisingly well-received... but I also think that my book reads better than I can present(!).  I sold LOTS of books.  That was also surprising! 
All the major auction businesses and the grading companies bought one or more copies.   Incredible!
Images here are of me with my publisher and the SCWC' Senior Editor.   I was also honored to have presented in front of the team from Hwadong Auction (Korea), who had supplied my book and my presentation with amazing images of South Korean coins from their extensive auction photo archive.
Mr. Moores from the Central States Numismatic Society also came up to say hi after I was done.   He's the owner of a couple of very nice South Korean pieces (early bank rolls of coins) that promise to attract very high values.

Overall a great experience.  The ANA workers setting up the presentation were amazing:  Sam Gelberd in particular deserves special praise for his hard work and enthusiasm.  Thank you Sam!