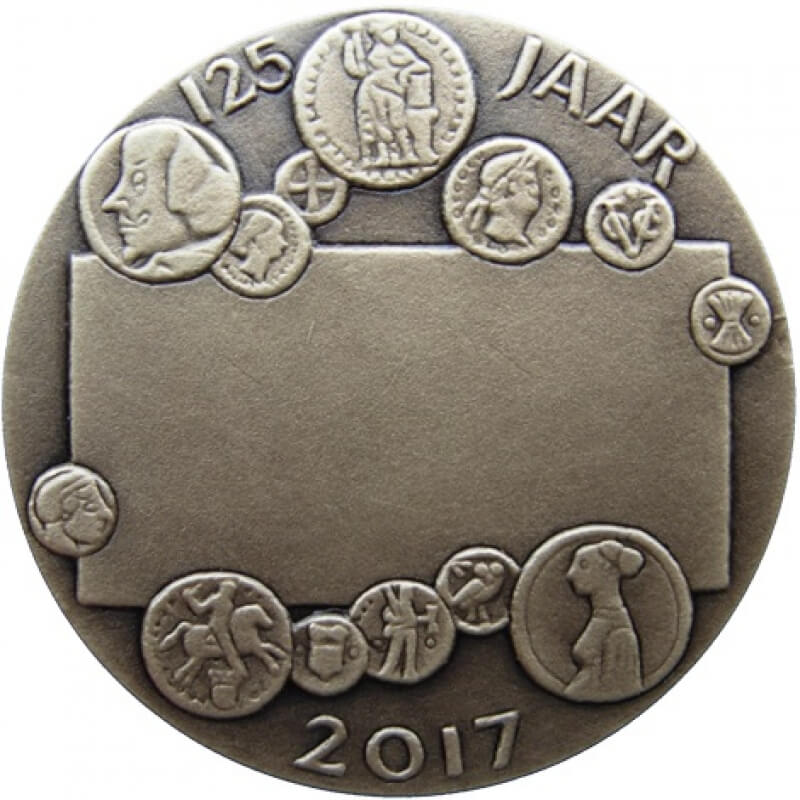 125 year anniversary Royal Dutch Numismatics Society
On 16th and 17th June 2017 the Royal Dutch Numismatic Society celebrated its 125-year anniversary in Utrecht, Netherlands. A two day conference was held with speakers on a variety of subjects.
The members of the society were presented with a medal in bronze and the book "Canon van ons geld", an overview of 50 items connected to Dutch numismatic history.