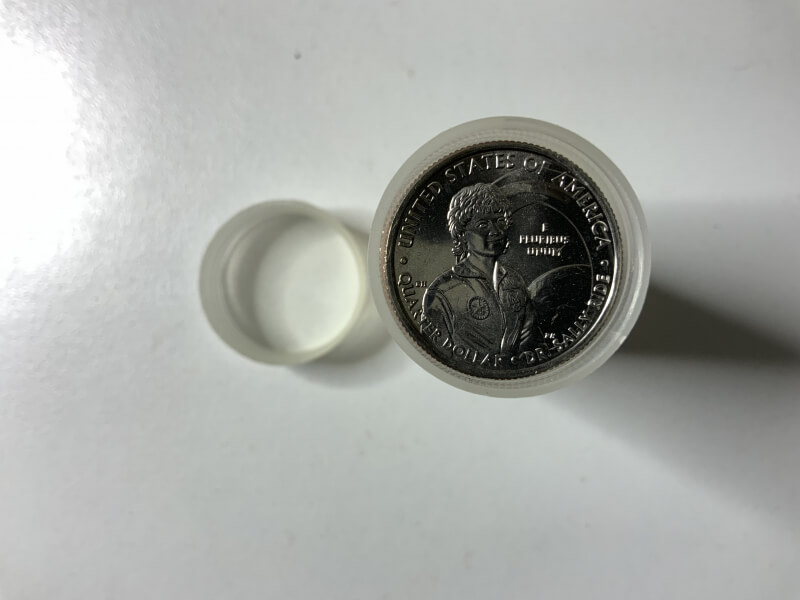 Pick-Ups and My First Time Selling Coins!
A few days ago I went to my coin club which has an auction. I brought a roll of the new 2022 Sally Ride quarters and wanted to sell them. I put a minimum bid of $14 on the roll and decided to look at the other lots. When I looked around there were around five Franklin Halves for only $10 a piece at minimum. I have a folder for Franklin's but didn't currently have one so I decided to bid on the nicest one which was 1962 (P) and it said on the flip MS-64.
I also saw a lot of two PCGS graded 2019-W quarters for $40 as the minimum bid for both. One was the War on the Pacific graded MS65 which I don't currently own and the other was the San Antonio Missions, which is a design I have, also graded MS65. I think the grade on the SAM one is fine but I think the WP should be MS66
The first I bid on was the Franklin which someone had already bid $10 so I bid $11 and won that lot. Then after waiting a while they got to lot 58 which was the two W quarters and won them for the minimum which was $40. Then lot 70 finally came around and I sold the 2022 Sally Rode quarter roll for $14.When I got home I put the Franklin in my Franklin folder and the slabs in the slab box.
The two W quarters in MS65 I would say are worth around $25. The Franklin I'd say is worth around $25. So I'd say I got a pretty good deal on my pick-ups and the roll I sold. That is actually my first coin sale.
I don't know when the 2018 Ukarine 10 Hryven will come but hope to see that soon! I will be sure to tell you when it arrives.
Thanks for reading my blog and have a great day!
CheerioCoins