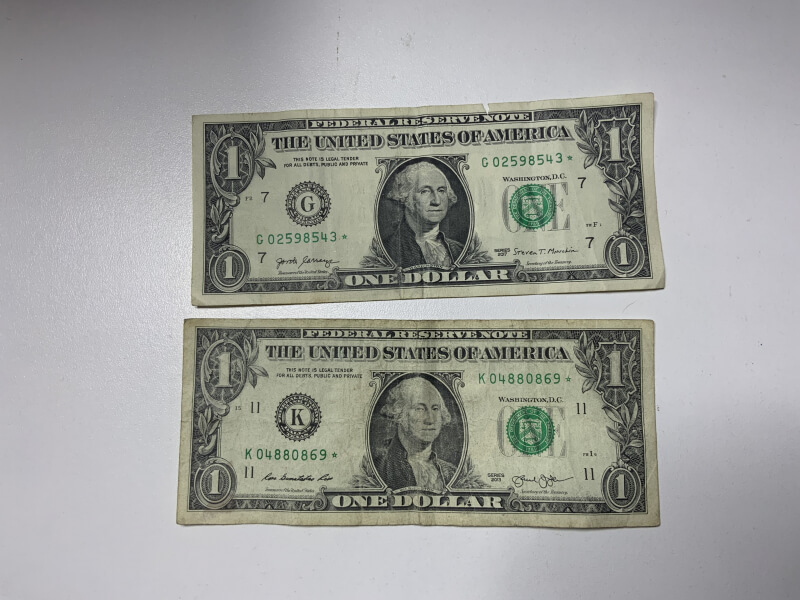 Weir Farm W, Star Notes, and more!
 You will never believe my luck! I got yet another West Point mint quarter to add to my collection! So far I've found 5 out of 10. Half way to finding all 10! So far I've found the 2019-W Lowell, Massachusetts, the 2019-W River of No Return, Idaho, the 2019-W San Antonio Missions, Texas, the 2020-W National Park, American Samoa (My personal favorite of the W quarter series), and the newest one I got just this morning the 2020-W Weir Farm, Connecticut.

This morning I went to the bank and got 4 rolls of quarters. There wasn't anything worth keeping in the first two but on the third roll I found a 2020 Weir Farm W quarter! I was super excited because this W I didn't already have and we'll, it's worth about $20! So far I haven't found two of the same W quarters so I'm lucky with that.

In other roll/note searching I've found 4 new star notes which I will have to add to my collection of Star notes. It is in my collections page if you want to see all the other Star notes too. Two from 2013 and two from 2017. Also I found this quarter that looks like a snow on the roof but the snow is on the bottom of the roof. I didn't know if any of you might know if that is really a snow on the roof or just something else? (If you don't know what a snow on the roof is, it is a error on the Homestead "America The Beautiful" quarter where it appears that there is snow on the roof of the homestead. This die chip occur because the die from the leaves that surround it are put close to the roof making it a snow on the roof.)
Thanks fir reading my blog and have a great day!
CheerioCoins