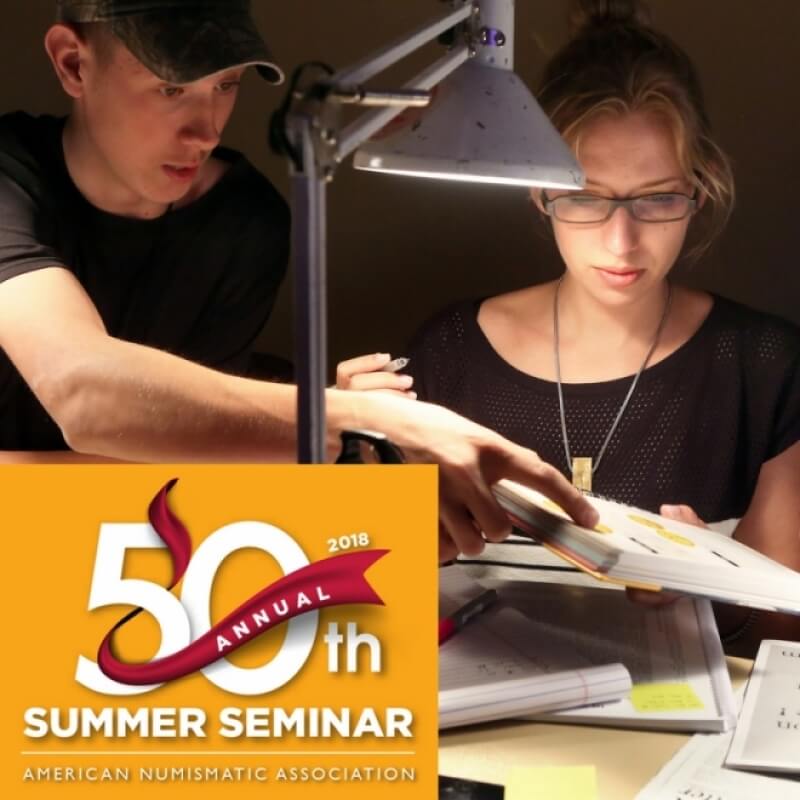 2018 ANA Summer Seminar YN Scholarship auction donation request
I was very excited to learn that I would be the YN auction head for the first week of this year's 2018 ANA Summer Seminar. With Ms. Amber and Mr. Akio's permission, I made a video for my YouTube, Twitter, Facebook, and vlog requesting donations for the YN auctions held each week at the Summer Seminar. I hope many of you will be attending and will bring a numismatic item or two for the auctions. If you cannot make this year's Summer Seminar, please watch the video to learn how to donate an item. Your item will be auctioned and the proceeds help the ANA offer scholarships to YNs for future Summer Seminars.
Whether you are a YN or a seasoned collector, everyone needs to attend the seminar at least once. The great courses, the book sale, non-stop numismatic talk with many numismatic leaders, and of course the YN auction make the seminar so much fun. Add it to bucket list and in the meantime, your numismatic donation is greatly appreciated by all of the Young Numismatists.
Here is a link to my video:
https://www.youtube.com/watch?v=3BEq_7XOEpc
Thank you,
Kenny Sammut