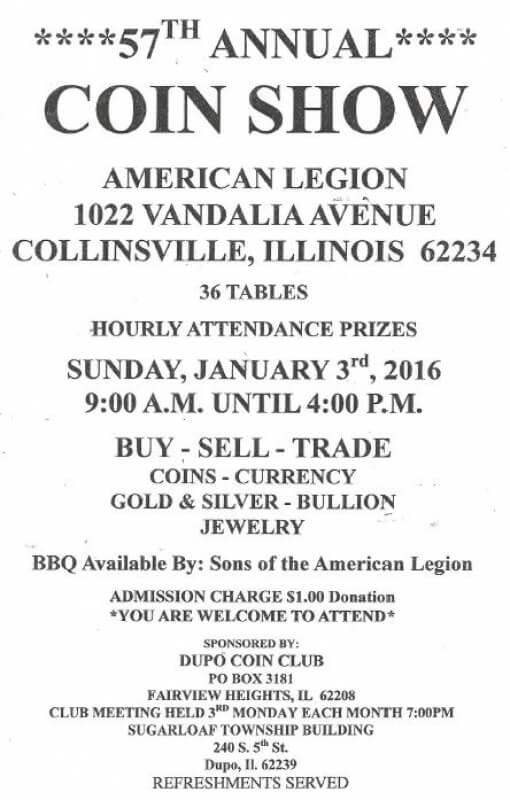 DUPO Illinois Coin Show - January 3, 2016
If you are in the Collinsville Illinois area on Sunday January 3, 2016 be sure to stop by the Collinsville American Legion Hall for one of the new year's first coin shows of the year.  The annual DUPO show is one of the best for 57 years and still going!
Additional details can be found at http://www.coinzip.com/dupo-coin-club-annual-coin-show
Or on www.MetroEastCoinCurrencyClub.com
We hope everyone enjoys the show!