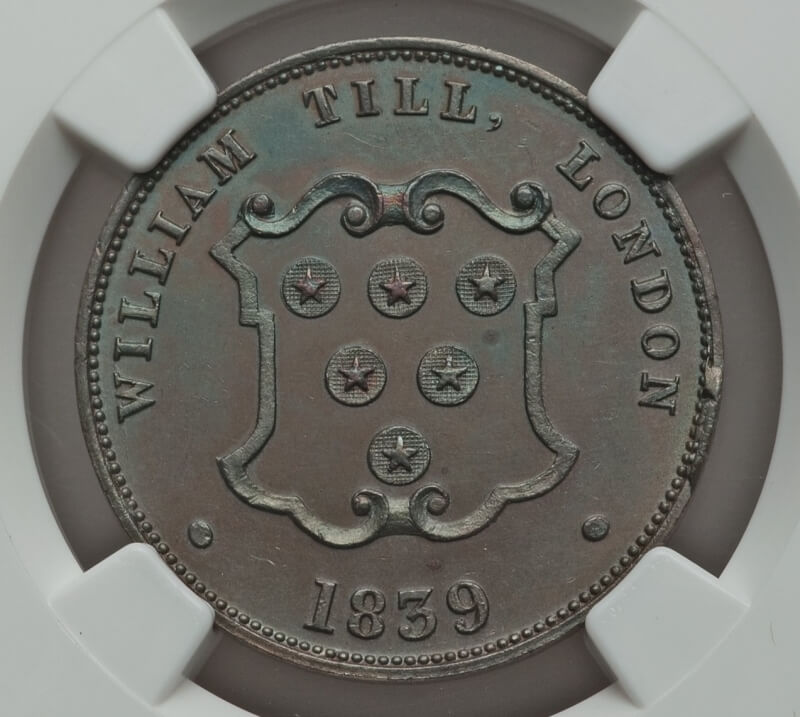 I recently came across this on Heritage. In addition to being a large copper piece, I'm a sucker for them, it also is an advertisement for a coin dealer in Great Britain from the early 1800's.
OBVERSE: WILLIAM TILL LONDON 1839
REVERSE: DEALER IN ANCIENT & MODERN COINS MEDALS & ANTIQUES
William Till was a well know coin dealer of the first half of the 1800's. His business issued a number of token in penny and half penny sizes, all struck in copper. This piece is dated 1839 and there are other know examples dated 1834. Although rare these can be found as silver proofs.
When Mr. Till died in 1844 his coin collection was dispersed through an auction that lasted over 23 days and realized 2,750 pounds. That's equivalent to about $301,000 today.
I consider this piece to be a token as does the reference below but Heritage describes it as a medal.


Reference: Notes on the Private Tokens, Their Issuers and Die-Sinkers by S. H. Hamer