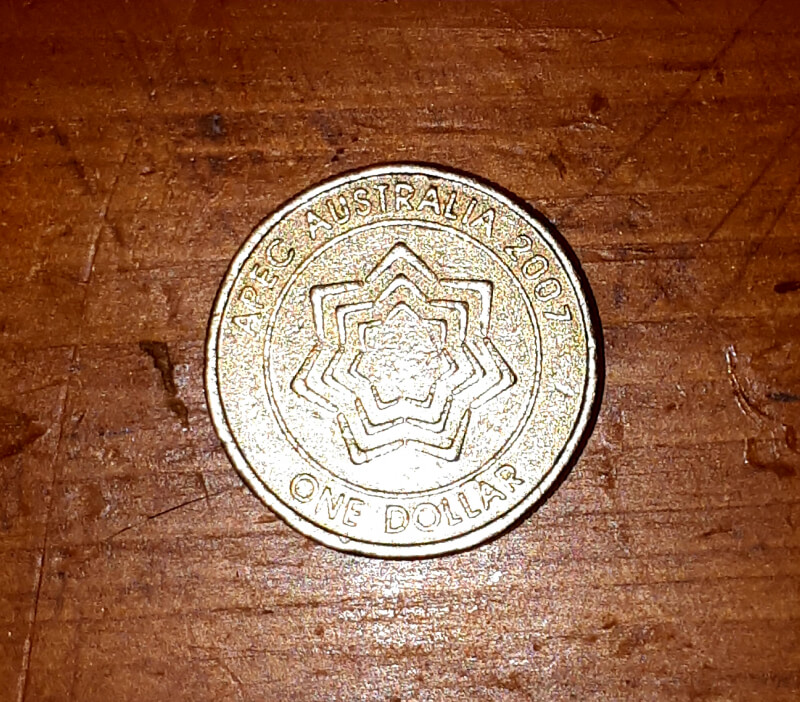 Commemorative coins in my pocket change 18th February 2022
Commemorative issue
APEC Australia

In 2007 the APEC meeting was held in Sydney, Australia and to mark the event the RAM decided to commemorate the event with this circulating commemorative coin for 2007.

Features
Circulating commemorative coin
Year 2007
Value 1 Dollar

The Asia Pacific Economic Cooperation (APEC) is a group of 21 nations from around Asia and the Pacific who are working towards economic growth and liberalization in the region.
Formed in 1989 at the urging of Australia, APEC meets in one of the member nations to hold discussions and forums each year. These meetings are attended by the leaders of each member nation (except Taiwan) and are major security and media events wherever they happen to be held.