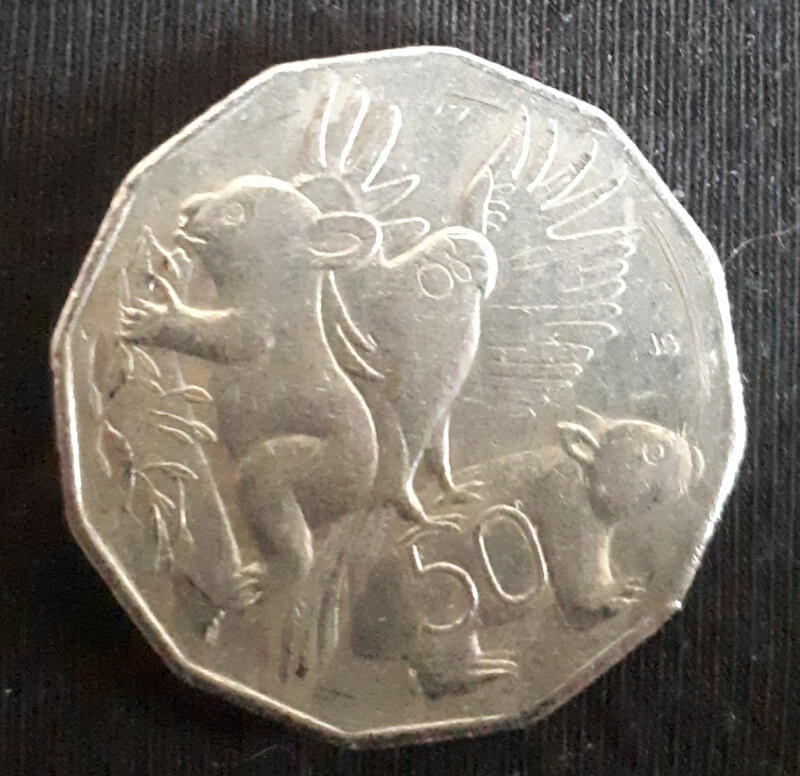 Commemorative coins in my pocket change 21 February 2022
Australian 50 cent 2004 native fauna

YEAR  2001 - 2004

DENOMINATION  50 Cents

In 2003 the Royal Australian Mint invited Australian Primary School Students to enter a competition to design a 50 cent coin with the theme 'Australia'. A panel of judges selected five finalists based on the criteria of artistic merit commemorative appropriateness and suitability for minting. The designs were published on the Royal Australian Mint's web site and the public were asked to vote for their favorite.

The winning entry was submitted by John Serrano a year 5/6 student from St. Peter's Primary School East Keilor Victoria.

John's hand-drawn design incorporates three Australian fauna icons - a koala holding onto a gum tree a lorikeet with wings outstretched and a wombat. Mint designer Vladimir Gottwald has faithfully sculpted the design to accurately reproduce the artist's drawing.