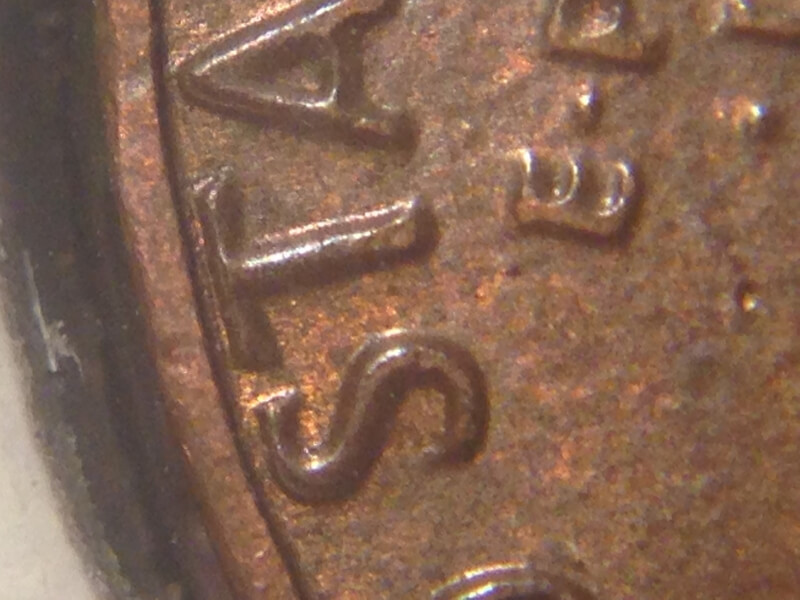 New Title!- Blog contains 80% randomness and only 20% coin talk
| ThunderD
Wow, You, fellow Numismatic's, hobby interested, coin oriented humans. Im trying not to use "Dear Reader" but I have no Idea of what vocabulary I should use here, so how do we refer to one another? Kinda like how Star Trek has Trekkies. Ok here is where i give you permission to point and laugh, but sometimes I have a hard time just pronouncing the word Numismatic, and if it wasn't spelled correctly for me in giant bold letters at the top f the page i'm sure I would have spelled that wrong too.
well since I don't know how we Numismatic's refer to other Numismatics I will nominate a substitute word for now as a place holder. Allow me to introduce the new way I will refer to other Numismatics....Drum roll please......
(starting over, take 2)
Dear Friends, Wow, people read these. I am so happy that I didn't go full retar/ ummmm one moment,( excuse me while I turn on my PC manners) That while writing I didn't go full Idiot. Yes I have some flaws, one of them is even thinking there is no way I have any flaws. And as much as we hate when they are pointed out I will be there first in line to tell you I have a flaw of thinking something is really funny, but turns out to be very offensive. Now only to compound upon that is for some reason when I was created (I'm thinking Pops is the guilty party here) I was made missing the filter that is found somewhere between what you think and what you say. And oh yes this has got me so much "not-fun" over the years.
Wait! Stop! WTF! I know what you are all thinking right now. I'm sure your thinking what the hell does this have to do with coins? this brings me to Flaw #2-I ramble.
Ok i'll write some coin thoughts so please give me a chance before throwing Legos on my floor. (If you don't get that reference its because you have never stepped on one). My favorite coins, Standing Liberty Quarters, unfortunately they are much to expensive (for me) to collect as often as I would like. I am currently putting together the cheapest Liberty quarter collection via junk silver buckets I am allowed to pick through. But believe me, if I hit the lotto tomorrow that is my number one. I would say what follows is a good mix of all of it. But my true passion is hunting through coin rolls. The best way I can describe this is that I get the same feeling or rush that I get at a slot machine in Vegas. I enjoy not knowing what I might find next. Is it going to be something rare? Something valuable? Now if you were to ask my wife she would would say "I think your insane". Technically she would be right considering the definition of Insanity is to do the same thing over and over expecting different results. And for months and months it seemed like I was insane. I even began to doubt if there was anything to find in the first place. I began to imaging that the only way to actually get a double is to have a inside man at the mint that could run some coins through twice, even better make me a mule. Don't worry, my moral compass is much better than that, I like to think at least. and as prior Federal Law Officer I don't believe I would do to well in a federal prison. Mentally that is, because I have been gifted with the skills of McGyver, just let me have my spork, some toothpaste, and alot of courage and i'm shanking as good as the next victim.
Im so sorry, I got caught up in a ramble again,
ok, if your still with me reading this, first thank you, i'm going to wrap this up. Before I click the save button and send my digital thought to the mother brain I want to add one thing. I enjoy the fluidity of a good ramble. Ok try and follow me here, Do you know what the worst thing ever is? worse that rattlesnake bite? worse than hairy boobs? worse than global warming? Even worse than those three combined and happening on the same day? the answer you should be thinking is going to be so obvious once I type it, that your first thought after reading it "Yep, nailed it". The worst thing ever is Math. I hate math so much its like a subliminal trigger word for me, My mind seems to go into Hyper Drive and my far to loud internal voice screams over and over "get the f-out of here now" followed by anger, cuz now im doing math aaahhhhh Sugar Plum Faries (Nutcracker play reference) (pun intended due to relation of name to feeling of Math). I'm hating on Math because I find it boring, lacking any excitement, lacking anything new, Math is David Blaine's voice. Its dull and boring. Math is anti-fun. And if anyone writes "your so math" in the comments below your getting a handful of Legos thrown on your floor.
Did I hold your attention? well if you made it this far I did, and thats why I ramble, even if at the end you think i'm totally mathematical (yep even squeezed in a Adventure Time reference here)
Your friend, ThunderD.
p.s.-I believe I found a new discovery, a 1985-D DDR, I haven't been able to find a listing for it anywhere and any post I find on the internet are of other people who think they found it, followed by alot of fellow friends letting them know that what they actually found was...wait for it...just a 1985-D cent. I put pics in my collection, please take a look and let me know what you think. If i'm way off please let me know, It always sucks being the guy with the giant booger but no one says anything so I just have gross all over my face all day, if you catch my drift.
and with that till next post all my good looking Friends.