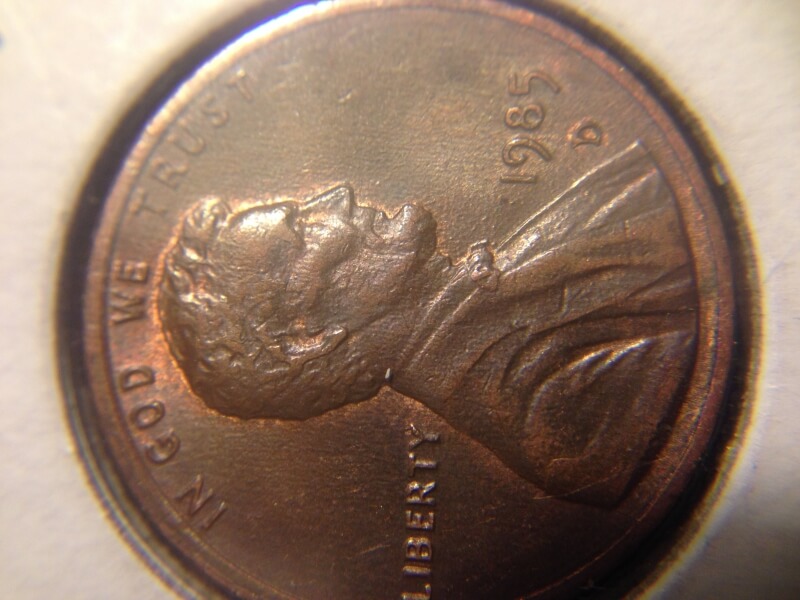 This is a 1985-D. I came across this coin while hunting through rolls, and almost missed it. I admit I am a new collector with about 5 years in the hobby, but only the last year or so have I dedicated most of my efforts to the hunt. I do not believe this is machine doubling due to the lack of the shelf like edge. This I have learned though trial and error by taking, more than I can count, all my finds to my local coin shop with my hope ups convinced that I had found the best doubles. Only to have my mentor look through what I brought him and hear
'nope, nope, nope". This went on for months, and as time went on I learned the hard way what is and isn't..
well to make a short story long, I believe this coin is.