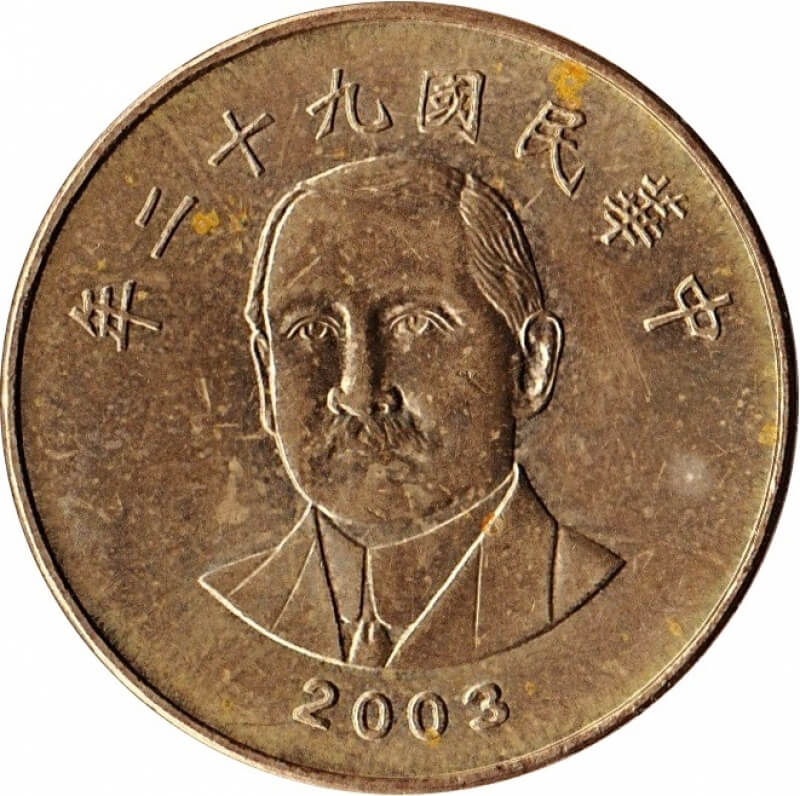 Taiwanese coins are very interesting. There are four types of
modern
Taiwanese coins. The first one is a one NT coin. The second one is the five NT coin. The third is the ten NT coin. And finally, the fifty NT coin. 1 U.S. dollar is worth about 30 NT. NT stands for new Taiwanese dollar.
Just today I went to the Taipei 101, which is the 8th tallest building in the world. While we were there, we saw a stamp shop. Fortunately for me, they had coins. I purchased a really cool coin set with some commemorative coins and some old coins I'd never seen before like the 1/2 NT, and the 20 NT. I'll post them in my new Taiwan coins collection. Taiwanese coin dates are counted from the year 1911. In the year 1911, an important Chinese man, broke up the last dynasty of China. For example, a date on a Taiwanese coin could be the year 17. For the Taiwanese, this year, 2018, we are in year 107. On Taiwanese coins, the date is in mandarin. This is the numbers one to ten:
1
. 一. yī. 2. 二. èr. 3. 三. sān. 4. 四. sì. 5. 五. wǔ. 6. 六. liù. 7. 七. qī. 8. 八. bā. 9. 九. jiǔ. 10. 十. shí. 11. These numbers
will be added together to make other numbers. For example, yi
shi ba would be 1 ten, because yi is one, snd shi is ten and ba is 8, so it would be 18!