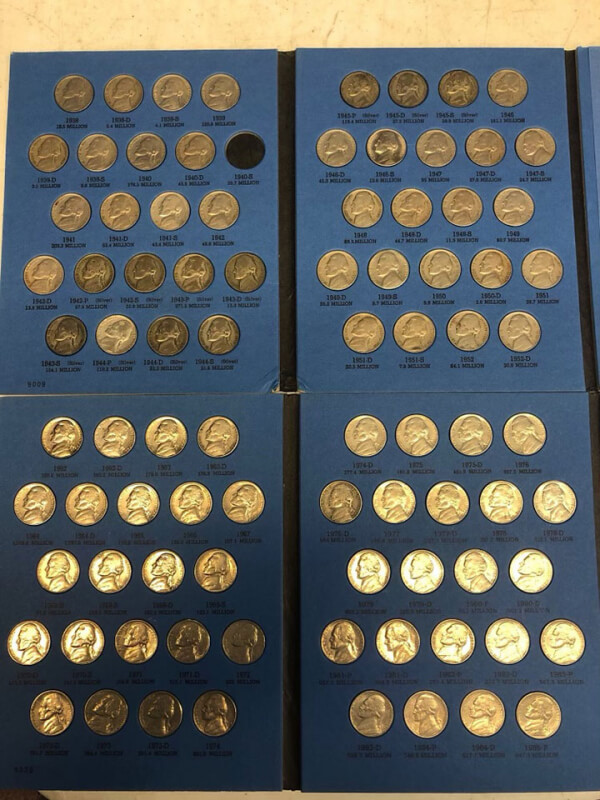 The subject of the week is far from the usual posted over my years as an ANA member.  One which has literally been years in the making. So as always, Enjoy!



Now entering my third year as an ANA member,  in as much time it has been my intent to write a blog about all things numismatic related with little or no emphasis toward myself rather to keep things solely on the subject or topic.  While far from a professional writer, this practice is extremely beneficial  to good writing as it does not distract from the subject or topic.  Still, and although personal, it become a highly relevant discussion on the hobby we as collectors enjoy and share. 


While I have faint memories of seeing old coins in a cigar box of my grandfather's many years ago, for myself collecting of coins was not inherited by someone before me.  As a child in the mid-seventies I was a member of the Boy Scouts working on achieving the various merit badges the organization required for advancement, coin collecting being one such.  Reluctantly I had not reached Eagle Scout due to outside interests. None the less, I would say that while bitten by the "bug", my true road collecting came from a secondary source. My uncle, who as a twenty-something grocery clerk would give me whatever change he'd had in his pocket when my mother took us kids shopping. And so, I'd began filling those blue coin boards with change. A past time which my mother encouraged, probably to keep me from getting into trouble as I look back now.  To be honest, I was a handful to say the least back then and no one on this planet has more of my respect  than my mother. To this day she still encourages my collecting...or hoarding as I've come to call the addiction.   


It wasn't until sometime in the early eighties that I attended my first coin show.  This was the end of one era and the beginning of another in the sense of how collecting was done and by the number of collectors themselves. On the subject of the latter, fewer people seemed to be coin collecting and more into the video game craze of the time.  Spending more change than saving for a collection.  Which your's truly was just as guilty, however my collecting had not stopped only slowed.  Back on the coin show subject, what I had noticed was the number of collectors shifting from the raw coinage I'd become accustom to, now buying the "new" encapsulated coinage which had appeared almost overnight.  This is not to say that collecting in the traditional way was dying, only changing. Coin values for these dropped slightly as the new graded specimens entered the marketplace.  Which was a win for myself and other like me.  As I watched prices skyrocket for certain coins, ones which were relatively common and plentiful not ten years prior, by the end of the decade my thinking had changed as to why I continued collecting.  For those of us who have been at this long enough, it is fair to say that collecting was at some point about becoming rich. About finding or having a coin that would one day be worth a fortune.  To some extent the third party graders proved me correct on the subject, but overall my collection was worth little more in value than when started.  Being one who always finishes what he started (I get that from my father), this new way of thinking had not dissuaded me from collecting but shifted in what and how I collected.   Another trait I get from my father is to ask questions when you don't know the answer.  Being a few years from driving age, and living in the country, I had not belonged to any coin clubs.  So I turned to the local library and began buying books on the coins I intended on buying and collecting.
 

Now in my mid-fifties and roughly forty-eight years of collecting, as always happens things change.  I still enjoy buying and collecting, and for the same reasons.  It is the purpose which has changed. This began several years ago with my niece who loves ancient coinage. We attend both the spring and fall PAN shows and watching as she carefully selects her new acquisitions I am overwhelmed with a new joy.  I find myself buying what she likes to be more enjoyable than that of my own. Over the years I have received ordinary pocket change (which I still possess) that holds a value far above and beyond even a 1933 Double Eagle.  These are the thoughts on my mind as I look at those old blues from a distant past. What and how I have instilled upon the future generation of our hobby.  Contrary to what we thought not long ago, a perhaps still do to a certain degree, the internet and modern technology have only strengthened the hobby.  This I've learned from her.  Like this site, coin clubs have evolved with the times. As also have the old brick and mortar coin dealers.  What I began doing a few short years ago, was to buy rolls or bags of old Wheaties or Buffaloes and spend them as intended road travelling this great country. If but one person begin collecting because they found one than my mission is complete.  But what I'm most appreciative of are the members of this forum and a few others who share their stories, finds and knowledge.  Few things about the hobby mean as much than to read of the roll finds or coin show pickups posted on this website. For that I personally thank each and every member.