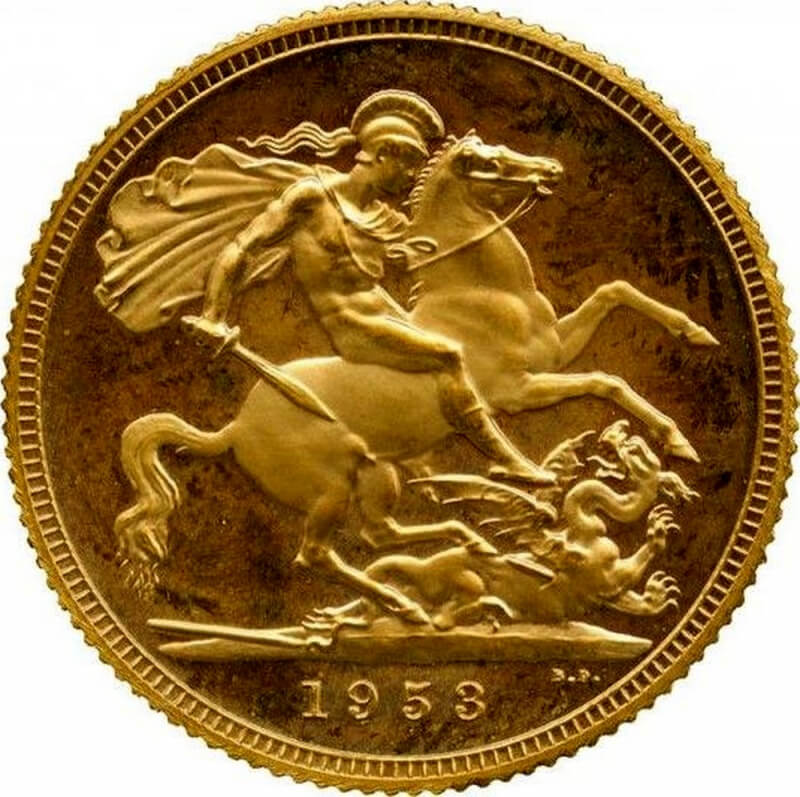 With the passing of Queen Elizabeth II the coin collecting hobby will once again witness a change spanning the globe.  From the United Kingdom to Canada, Australia to New Zealand.  In total, 33 different currency will no longer bear an effigy of a beloved Queen.  Both the Bank of England and the Royal Mint have put out statements that current currencies shall remain legal tender, pending a final announcement following the 10 day mourning period.  The timing of a change in monarch is without doubt proving challenging. In that, with three months remaining of 2022,  the process to implement these mandatory changes to notes, coin and stamps is surely to put tremendous strain on the printing and coining facilities once approved by Royal commission and decree.  Most likely these changes will occur in March or April of 2023.  So the subject of the week is the process by which currency is redesigned through a Monarch change as occurred with Her Majesty,  Queen Elizabeth II.          Enjoy!


Elizabeth Alexandria Mary became the Queen of England and realm at age 25 upon the passing of her father, King George VI on February 6, 1952.  With the King's declining health in late 1951, a draft of accession had been written and carried by her private secretary, Martin Charteris, in the event of his passing.  She chose to keep Elizabeth as her regal name, which offended Scotland, with the coronation on June 2, 1953 (one year and four months after accession)  in Westminster Abbey.


Among the first orders of business was the commissioning of a royal portrait,  it's many purposes include use on currency and stamps in the United Kingdom and commonwealth. International photographer Dorothy Wilding had been requested to photograph the young Queen, presumably in mid-summer, and the final portraits were unveiled in the fall of 1952. This occurred before her coronation in the coming year.  While no notes, coins or stamps dated 1953 bear the image of George VI, a further assumption is that this took place shortly before or after Elizabeth II's coronation on June 2, 1953.  While there is numerous production information,  release dates remain questionable.  Along with a coronation medal,  the Royal Mint was commissioned to create a special proof set, three in total with each containing a Sovereign, Half-sovereign, a 2 pound and 5 pound.  A competition  was announced, and of the 17 sculptor who competed with designs based from the royal photographs, the winning design was that of Mary Gillick. Her creation  broke from the former designs which bore a bust ending at the neck, while the new showed partial shoulders.  Following tradition dating back to the 17th century, she faced right while her predecessor faced left, her portrait framed in continuous inscription similar to that of Elizabeth I . 

In over seventy years of reign, her likeness on coinage has undergone five redesigns. The original lasting until 1968, coincidentally three years after the death of Mary Gillick.  In the passing of as many years, her image is that of the only living monarch most collectors grew up with. As such, the value of coinage and currency bearing her image has doubled, or more, in one short week. To be certain, several will only climb in value where they will remain as a testament to how she ruled.  For those of us who collect these, particularly in series, it will likely seem strange at first. 


Charles III will undoubted be placed on all United Kingdom and Commonwealth currencies, barring his demise (he is 73 after all), at some point.  For the time being it's only speculative, however, based on Elizabeth II, 2023 may be a stretch.  Keep in mind, he has yet to be crowned.  Since the Queen had been getting him acclimated over the past few years as well as preparation for the inevitable,  the transition should be fairly seamless.  Yet if commerce demands early in the coming year they would have little recourse but to release both Elizabeth II and Charles III on currencies. 

The three coronation proof sets reside at The British Museum,  the Royal Collection and The Royal Mint. The latter of which also retains patterns and original dies.


Source- The Royal Mint Archives                  
Images courtesy of coinscatalog.uk