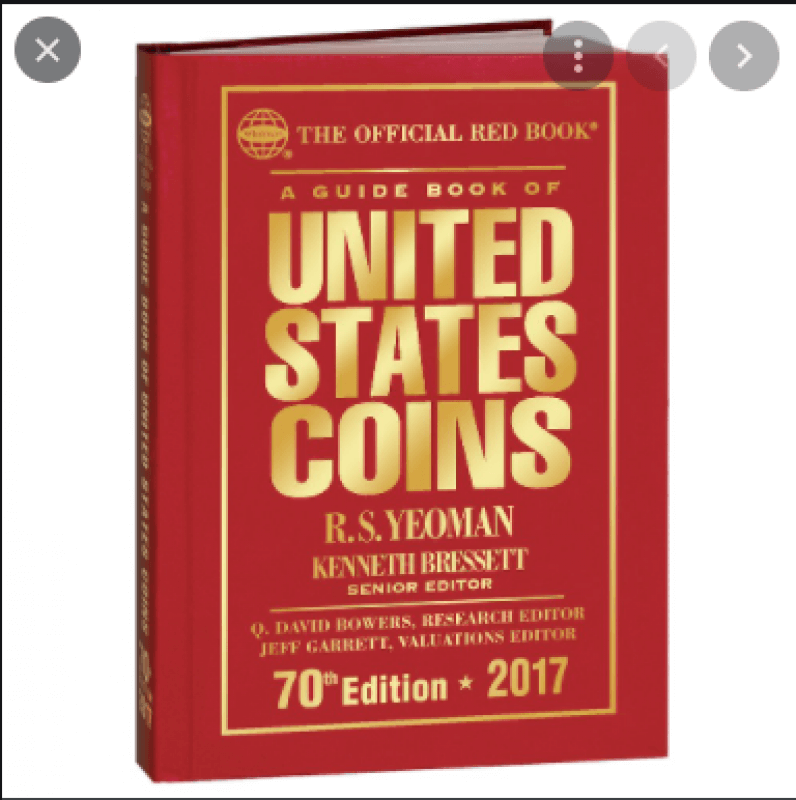 THE JOY OF FINDING FREE NUMISMATIC LITERATURE
Well, I am back!!!
†
And today, after a long day of hauling free auction catalogs through the Summer FUN (Florida United Numismatists) show in Orlando, this topic popped into my head.
So today, I will elaborate what I was thinking about, as I switched the bag from shoulder to shoulder to prevent my arm from going numb.
†
If you are someone who likes going to the local or regional coin shows to look at the coins, chances are they may possibly give you a free reusable bag. And after hours and hours of staring through little glass windows to see the coins, chances are you walk out with lot's and lots of stuff in the bag, whether that be coins, books, supplies, or whatnot. If you are a YN like me, with little actual money, most of that stuff was free books and other stuff. And so, I will now discuss the value of each of theme.
†
THE VALUE OF: Free Auction Catalogs
At Heritage Auction's booth, they were handing out Auction catalogs for last Saturday's auction, even though there was a price stamped on the back of the catalog: $50. These are artificial prices, and most dudes who work there do not care either. To them, those catalogs that you take, are like dead woodchucks they have to get from inside the wall. To them, their gain is also your gain.
And speaking of gain, there is much to learn from these catalogs. Included normally, a picture, with a hype description of the coin. Also included with the description is a listing of what the coin show goes for, derived from other issues just like it. This can act as a kind of informal price guide, telling you the max of what you should possibly pay for a coin.
However, getting a whole bunch of these at a coin show can stack up in your tote bag pretty fast. If you are after REAL numismatic content, save the space for price guides and other magazines like CoinWorld.
†
Speaking of CoinWorld, this leads me to...
†
THE VALUE OF: Free Magazines
At most big coin shows (i.e.. ANA and FUN and Georgia/Dalton) some dudes, or a publisher such as CoinWorld or Greysheet will place a bunch of overhead magazines that they need to get rid of at a giant advertising table with pamphlets and business cards galore. Or they set up their own stands, with them advertising subscription deals or passing out free magazines to the faithful.
These magazines are usually back issues with old pricing and advertisements, and stories that where big news one or two years ago. At FUN, I picked up the Civil War Token Society's journal from December 1967. At that time, the big news was Gus Grissom and his buddies dying in the command module fire and $2.50 offerings for less rare Civil War tokens. Yes, that is how old the 20-page magazine was. However, I allowed me, and certainly other viewers, to see how much the hobby has shifted its focus the last several decades.
I love these also for the stories nestled inside its pages. Stories of lost gold in the shipwrecks, new foreign coin releases, etc.
†
THE VALUE OF: Free Youth Prizes
This depends on the show you go to, but a young kid, like me, can get a free copy of the Red Book of coins sometimes as a prize for completing some of the trivia problems for the YN Treasure Trivia.
When I received my copy of the Red Book, I instantly saw an offer for Coin's for A's- an offer, for three A's in a school year, a free coin, plus a year of membership. I turned my application in after pondering the book over and over (with my surplus copy of the Mega Red Book: 3rd Edition) I got my membership on March 7th, 2020. That day, I wrote my first ANA article. And boom. I am here today.
Free youth prizes can be the bridge between the start of a new hobby and skepticism over it.
†
Thanks everybody. ANA election results, and the song of the week are posted below.
†
For President
Ralph W. Ross, Ph. D.† -† 2,749 votes
Donald H. Kagin, Ph. D.† -† 2,732 votes
†
For Vice President
Joseph E. Boling† -† 1 vote (uncontested)
†
Candidates for Governor
Mary Lynn Garrett† -† 4,165 votes
Clifford Mishler† -† 4,111 votes
Shanna Schmidt† -† 3,991 votes
Michael Ellis† -† 3,989 votes
Rob Oberth† -† 3,985 votes
Charles Morgan† -† 3,911 votes
Mark Lighterman† -† 3,910
†
Unelected Candidates for Governor
Muriel Eymery† -† 3,823 votes
Please ask Numimaster (Preston) for link. I have been providing the editing Link.
Link to TheNumisMaster's website and Centsearchers Newsletter. On his behalf, I am asking for subscribers. It is completely free. -www.numismastery.weebly.com
†
Guess the Song Lyrics: Last Time: Goodbye Yellow Brick Road: Elton John†
We don't need no education

We dont need no thought control

No dark sarcasm in the classroom

Teachers leave them kids alone

Hey! Teachers! Leave them kids alone!