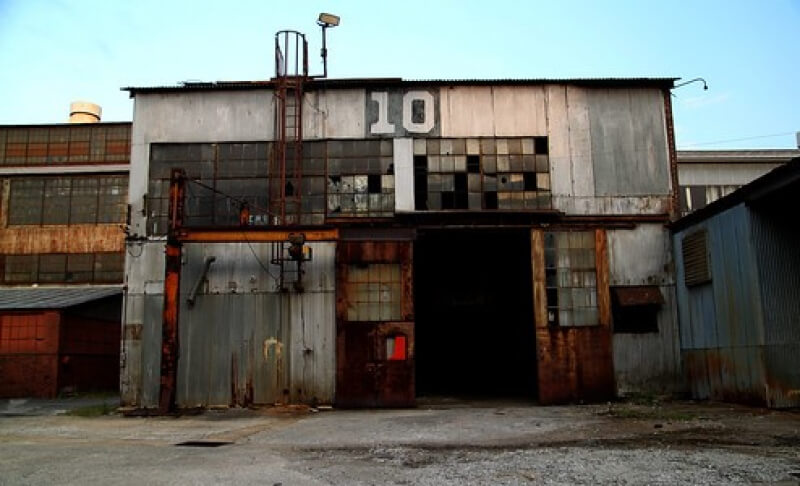 The Token in the Pit, 1929-1954, Pullman Standard Car
When I opened the container on this token for the first time in about 40 years, I initially thought it was one of the tokens my Dad left me.  Then a couple of months ago I was talking to an old friend from years past & he asked me if I still had the "Old Train Coin" & did I remember the day I found it.  Bells started ringing in my head.  You see in 1979 I was a busy feller, I was in college at Auburn University Montgomery, while working full time at a Cotton Mill & part time at a Stop & Rob (early southern Mom & Pop country store), all while trying to date a purdy gal.  Why is Youth wasted on the Young?  Lol!
Due to the upcoming NAFTA agreement cotton mills were closing left & right.  We had purchased the scales as a replacement for one that was broken, and I was sent with a work crew to Birmingham to salvage this scale.  These scales were huge & deeply placed in the floor, when we removed the scale spring assembly, I noticed something at the bottom corner of the pit.  It was this token of the 25th Anniversary of the Bessemer Pullman Sleeping Car, dated 1954. There is a deep cut in the reverse of the coin, the lines are perfectly straight and I have no doubt it was from the square spring pad that sat in that very corner. 
I often wonder about the person who dropped & lost that coin,
Were they aware they dropped it? 
Did it just slip out of a loose pocket and they never know? 
The Cotton mill was only a mile or so from the Bessemer plant, did the owner get it from a friend and take it to work to show it off? 
How many years had that coin sat down in that hole... since 1954, 25 years earlier?
Because of its location in the corner under the spring pad, maintenance on the scales would not have revealed it, only complete removal exposed it to me that hot summer day way back in 1979.
I know it is silly, but I have often pondered on this, and would give almost any amount to know.
The history behind the commemorative 1929 - 1954 Bessemer Plant 25th Year Pullman Standard Car Token, Bessemer Alabama
Late 1928, early 1929, saw the Tennessee Coal & Iron Railroad Company of Alabama, a subsidiary of The Chicksaw Shipbuilding & Car company purchased by Pullman-Standard.  Oddly enough some of the buildings & much of the machinery was moved to Bessemer Alabama to become a rambling site of almost 20 buildings, the site of the Pullman southern plant.  On 15 Jan 1929 the Pullman Car & Manufacturing Corp of Alabama was incorporated & became a wholly owned subsidiary of Pullman Inc.  The business was operated by Pullman Car & Manufacturing (Illinois) under a lease agreement.
Here they made rail cars, stock cars, Pullman Sleeper Cars & during WWII produced rail cars & shell casings for the war effort, as well as parts for the M3 Grant Tank, the tank parts were shipped to Illinois for assembly, then on to English Battlefields in North Africa, they even shipped rail car "Kits" to England & liberated countries during WWII.  After the War they produced Streetcars & Trolly Buses for sale to larger cities.  The Pullman Sleeping cars ceased production in 1969 due to the decline of train travel caused by the increase of Air & Car Travel.
I've not been back in over 35 years but the office used to be in the one Millionth rail car produced there.  During the early days the offices were in a large building, with metal shop buildings for manufacturing & transportation usage, as expected there was also a large rail storage area. This site was chosen primarily because it was the original site of the Bessemer Furnaces, & the Bessemer Rolling Mills which ran from approx. 1887 through the mid-1920s.  After all Birmingham is called the Iron City since it was founded on Iron & Steel production, think of a mini-Bethlehem Pa.
By January of 1930 they had built & delivered 600 box cars to National Railways of Mexico. The plant was sold in 1980 and closed in 1981.  Even to the early 2000s Trinity Industries continued to make & modify rail cars, but at a much-reduced tempo.  Like many depressed areas, most of the plant is closed & off-limits.  I do not believe any businesses are active on the site currently. 
Due to space considerations, I will not go into the issue of the Labor Union associated with Pullman Cars & the Bessemer plant, however, it is great reading.  Many a young person, who because of race could not find a decent job did well here.  Wages paid for porters & other jobs were the equivalent of middle-class wages, an extremely rare situation in Birmingham or even most of the country during that time. 
I saw this very coin on sale on the internet (in nicer shape), ranging from $20.00 to $100.00, further proof that if you are in the market, you can score big but, you "Gotta shop around". 
Thank you for allowing me to share this 25th Anniversary Token with you, it has revived many great memories.  Nuff Said!
References include;
Historic American Engineering Record (Library of Congress)
A Pullman Timeline, written 30 April, 1977 & Revised 7 December 2002, by Frank H. Beberdick.
My trips to and from the Closed Mill site near the Pullman Plant during the late 70s. 
Photo 1 & 2, Obverse & Reverse of Token, Photo 3, Bessemer Plant in late 30s or 40s, Photo 4, Entrance to old Assembly Building, Photo 5, Bessemer Train Station, Photo 6, Making shell casings during WWII, Photo 7, Tanks after being assembled in Illinois by parts made in Bessemer Al,  Photo 8 & 9, Period Advertisements for Pullman Cars, Photo 10,  the Bessemer Furnaces, & the Bessemer Rolling Mills, 1889,  Photo 11, 1 Millionth Freight Car made in Bessemer Al, later used as an office, Photo 12, Inside Assembly Warehouse, Photo 13,  M3 Grant Tank in the African Dessert, Royal Tank Corps,  Photo 14, Stock photo of Reverse