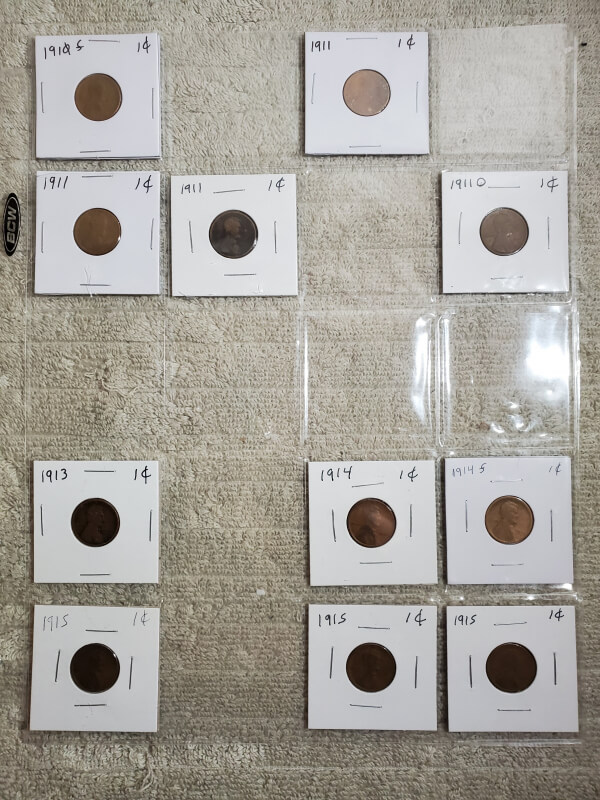 I am in the process of upgrading my Lincoln Cent collection for my new Dansco Albums, completing one with & one without Proofs.  I am currently on back order from Dansco as they are not producing Albums at this time due to COVID-19, which has seriously slowed this project down.
Prior to joining the ANA, I was content with a collection of a mishmash of coins, ranging from Fair to Mint State & Proof.  Since joining the ANA this past year & learning so much from many of you, I realized that I can upgrade some, all without breaking the bank.
So it is back to work on this project with new goals, I have enough coins for both albums, minus some Proofs & of course the 1909S VDB.  I am adding two or three upgrade coins per month, while still working on my other sets.  Being Frugal, I have been shopping, shopping, & shopping some more.  Sometimes I see a coin and I just have to pass it up, it seems some people think an older cent is made of gold, other times I jump on the coin so fast my head spins.
 Either way, it looks like I will not finish this project until after COVID-19 relaxes its grip on us.  An added plus is that the extra time is allowing me to acquire better versions than I originally was going with.  The coins that made the cut as well as the nicer versions that I have recently purchased are currently put away awaiting the arrival of the Dansco Albums.  
I share this with you because this set will be nicer because of the influence and mentorship of many of you.  Instead of an average blah collection, it will a collection I will be proud to own and pass down to family.  It is also frustratingly close to fruition and since I can't finish it at this time I can at least share my ongoing project with youse guys and gals. 
Below are some of the 1909 - 1920 coins that did not make the cut, I still have em and they are in a safe place, I just can't bring myself to part with em.   
Photos 1 - 7, Lincoln Cent coins not chosen for the new Albums.