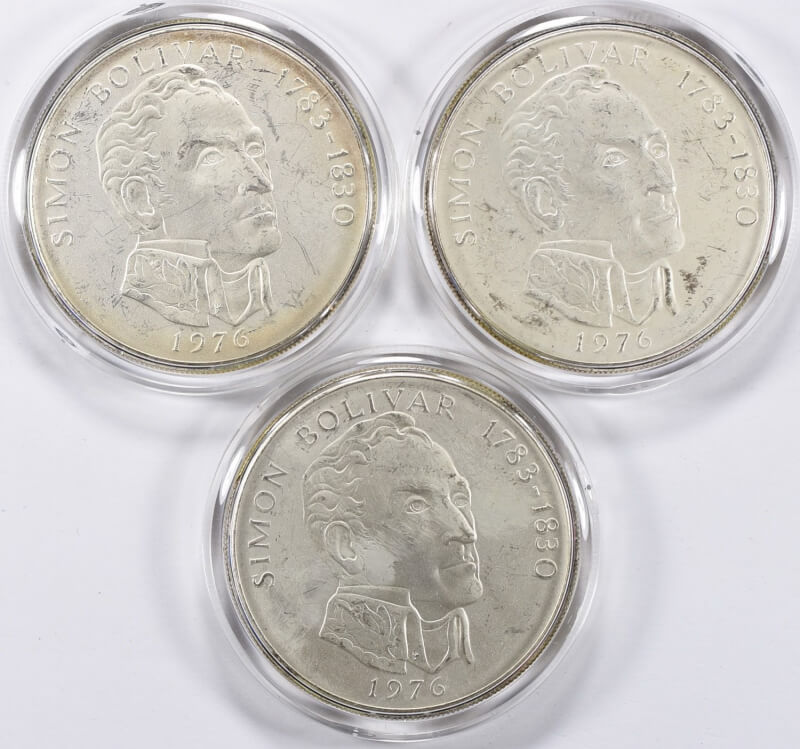 Panama Coins Series Illustrious Characters with Matt Finish of 1976
Between 1975 and 1982, Panama decided to coin a series of coins that I call Illustrious Characters type Medal Rotation,
The Illustrious Personages series contains a series of people who contributed enormously in the beginning of the republican life and includes two presidents of our country, Manuel Amador Guerrero, Belisario Porras as well as Vasco Nuñez de Balboa as discoverer of the Southern Ocean today Pacific Ocean.
Within that group Cuproniquel currencies for current circulation were coined, 925 Sterling Silver coins, 500 Sterling Silver coins and a very special matte emission, said coins within that period were made between 1975 and 1976 in denominations since 21/2 cents up to 5 balboas, (I understand that the coins in Panama has parity with the dollar since the time of separation of Panama from Colombia that was in 1903).
On this occasion we will refer to the very rare coins of 1976 matt finish.
In this group of coins we will see that an unofficial set is assembled which is known as the set of 8 pieces in a cuproniquel version that is composed from a two and a half by Victoriano Lorenzo to the very very scarce coins of Un balboa and Cinco Balboas by Belisario Porras, minted in the no longer existing Flanklin Mint. Note that these coins should not be confused with those made by the Royal Canadian Mint that although they are cuproniquel, they are not mate, and have an error of law. In the case of the coin of 20 Balboas Mate of 1976 many were melted and as they were not presented in special cases like the test many samples minor details.
The coins of 1 and 5 balboas were only minted 125 pieces each and the 20 balboas have only been reported in 2000, but we know that almost all of them were melted so they are extremely scarce.
This series there are very few parts certified in both NGC and PCGS. Not to mention one to two groups.
We hope everyone likes it