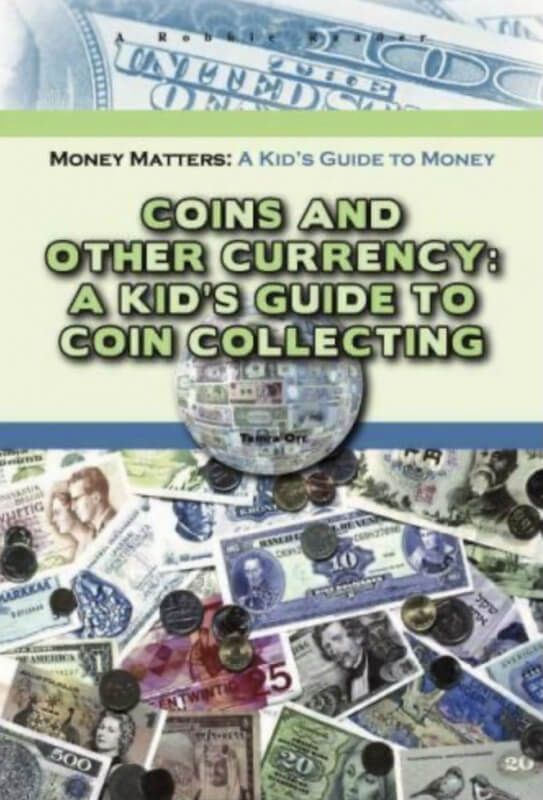 Coins And Other Currency: A Kid's Guide To Coin Collecting: A Review
Hello fellow YNs and YNH! 

Today I will be reviewing a book, which I have not done in a while. However, I have just checked out a pile of books, so there should be some more coming in the next month or two. Anyways, let get talking!

Forst of all, when this book says A Kid's Guide, it means a KID'S guide. The age range I would put on this book is 6-10. And even 10 is a stretch. It is a basic intro to what numismatics is, and is more of a story book than an actual fact book. I do not recommend this book to anybody except out younger YNs. 

The book was published in 2009, meaning some of the information it contains is not up to date. However, it does provide a discussion on what was used for money, why money is used, and the different currency systems from around the world. It does not, like it's cover suggests, provide any collecting tips or tricks whatsoever. It talks a little about a fictitious character who inherits his grandfather's collection of coins, and what is in it, but does not provide ANY information regarding how or what to collect. 

I'd give this book a 2/10. It's information is outdated and sometimes just plain incorrect, and it is not targeted towards anyone who would be reading this review. It's not a good read for any of us intermediate and especially advanced collectors. 

Keep collecting,
thatcoinguy