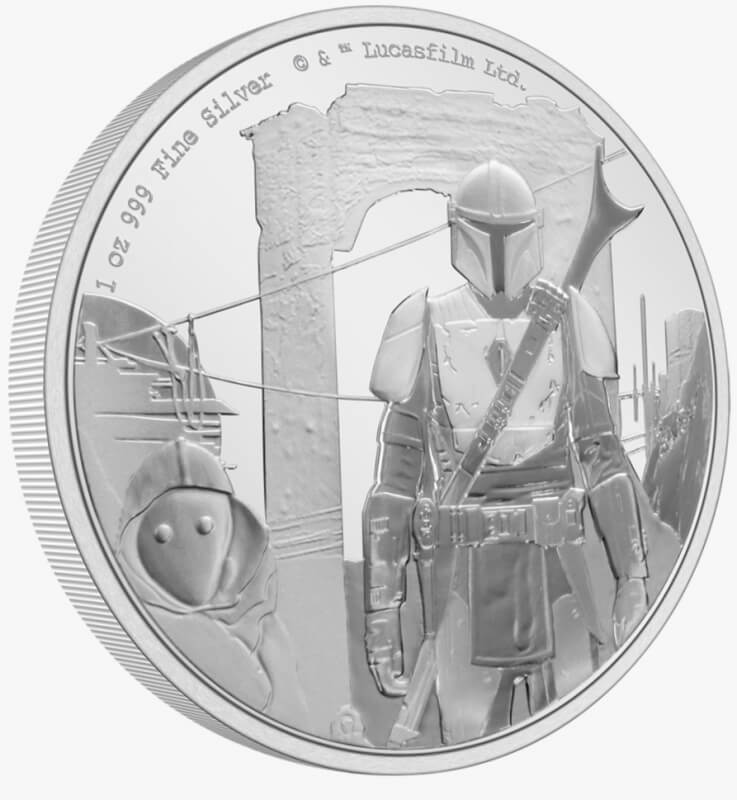 Star Wars On Coins (A New Zealand Mint Special)!
Hello fellow YNs and YNH! 

Star Wars is definitely my favorite pop culture franchise of all time. I was 6 when I watched A New Hope for the first time, and my life as a Star Wars geek began. 

I had been seriously collecting for about one and a half years and on the ANA website for about two months when I discovered my first Star Wars coin. It was the Darth Vader by the New Zealand Mint, which my dad purchased as the first coin for his collection. Being the Star Wars nerd that I am, I did some research and found out that the New Zealand Mint has made numerous Star Wars silver bullion coins, so I decided to share some of my findings with you all. 

First of all, with The Mandalorian being the most popular Star Wars series right now (and approaching the release of it's third season in early 2022), I decided to feature their mandalorian coin first. It comes in one ounce of silver, one-fourth ounce of gold, and one ounce of gold. The obverse features the 5th rendition of her majesty Queen Elisabeth the II since her reign began in February of 1952, and the date, 2021. The face value for the one ounce silver version (pictured) is $2 (the face value for the gold one-fourth ounce is $25, and the face value for the gold one ounce is $250). The reverse features a fully dressed Mando, with a Jawa to his right. In the background are buildings and the famous arch from Navarro. All of them have limited mintages, with the silver version having 5,000 struck (costing $109 USD), the 1/4 gold having 500 struck (costing $800 USD), and the 1 ounce having 250 struck (costing $2,900 USD). All are still available on the mint's website (nzmint.com). 

The other coin I wanted to talk about (I may do a series of blogs, each highlighting one of the coins...) is the one ounce gold Darth Maul coin. Rath Maul is definitely one of the good things that came out of the prequels trilogy, and all Star Wars fans should know what I mean. For those of you who haven't watched the Star Wars franchise (WHAT ARE YOU DOING WITH YOUR LIFE?!), Darth Maul is a villain with a double-bladed lightsaber. He is super cool. That's all you need to know. The front of the coin also exhibits the Queen, and the face value of $250. It was made in 2018, with a mintage of 500, although it has not sold out yet. It is currently listed on the Mint's website for $2,900 USD. I forgot to mention this earlier, but the fineness is 9999 for the gold coins, and 999 for the silver. 

Keep collecting,
thatcoinguy