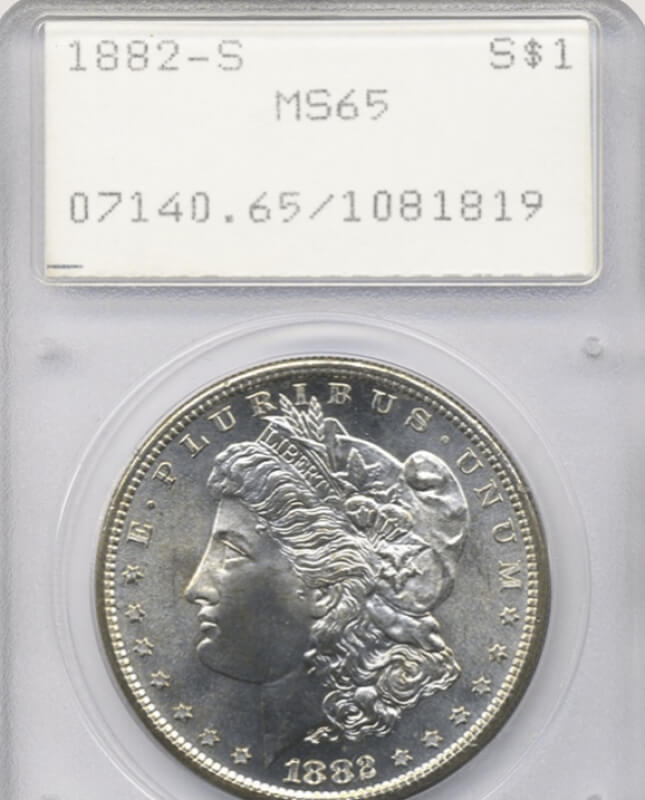 As our hobby grows more and more diverse, collecting interests have gotten broader and broader (which is not necessarily a bad thing!). Collecting interests have grown put to feature old Whitman blue folders, numismatic literature, the lowest grade coins (a subject of a future blog!)... the list goes on and on. One section that has seen particular activity has been the collecting of slabs. Yes, some people collect slabs. Here's one of the coolest kinds of slabs (in my opinion), and one of the most highly collected. 

After ANACS first started, there was a HUGE uptake in demand for this new "grading service". In 1986, PCGS was the next TPG to show up on the market (see my blog from a while ago on the history of the leading TPG). Fun fact: The first coin PCGS ever graded was a 1934 Light Motto Silver Washing Quarter, graded on February 8th, 1986. PCGS were the ones that invented the revolutionary, tamper-proof slabs, and their first model is now nicknamed the "rattler". 

Rattlers were made from 1986-1989. Rattlers are called rattlers because the holders were not the exact size of the coin, so you would hear a little rattle if you moved the slab up and down. There were three different versions of rattlers: Gens 1.0, 1.1, and 1.2. Gen 1.0 is the rarest of all PCGS slabs. It was only used for the first few days of production, before Gen 1.1 came along. Gen 1.1 was used for a little longer, but still only used for a week. Both had white paper with the grades on it. Gen 1.2 was the first slab to use green paper, and was used for the rest of 1986, 1987, and all the way until October 1989, before Gen 2.0 came out, and the rattle problem was fixed. This holder is common, but is growing scarcer overtime. 

The pictures are in order: Gen 1.0, Gen 1.1, and then Gen 1.2.

Keep collecting,
Thatcoinguy 
Pictures are curtesy of PCGS.