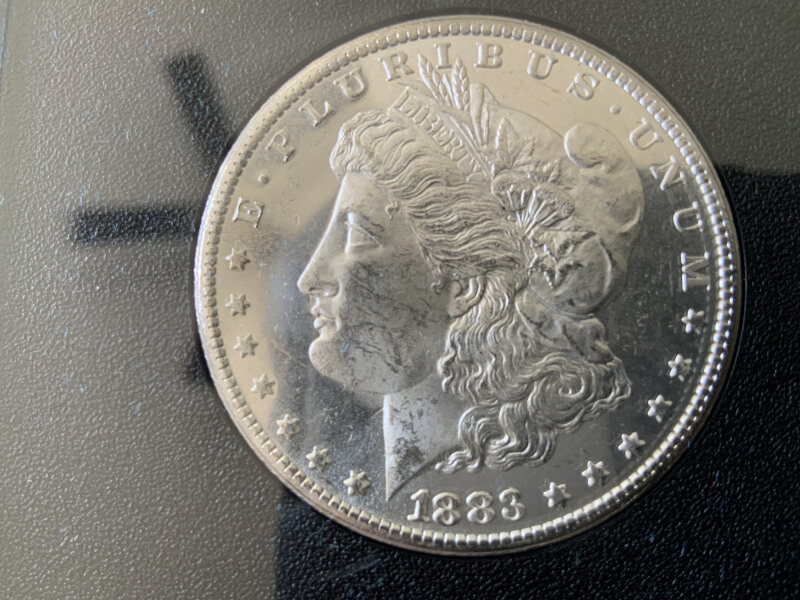 Update #16: CRH Isn't Done With Me Yet
Hello fellow YNs and YNH!

It seems like for the past three updates, as soon as I publish it, I find yet another awesome find(s) that I HAVE to share with you guys. 

So, as it is around the holiday season, all of my relatives are over. My grandmother (knowing I like sorting coins) brought a HUGE bucket of cents over, along with some rolls she had saved from a while ago she had never opened. There was also two bags of assorted nickels and dimes. The bucket probably has around 55 ish rolls worth of cents. First, I sorted the rolls she had set aside, and I was shocked. All of the rolls (which was around four) were filled with wheat cents! Already having all the common wheat cent dates, I looked at the dates for less common dates, and found something better! Two 1907 Indian Head Cents and a 1943 Mercury Dime! 
After looking through the nickel bag, I found one AU-55 1943-P silver nickel! And in the dimes was the biggest shockers: FOUR silver Roosevelt Dimes (1952-D, 1959-P, 1961-D, and 1964-P)! What a haul! In the bucket, I found about six wheat cents (including a G-4 1917!) and a TON of minor errors, including floating roofs, two missing FGs, and a handful of my first ever BIE cents! And about a gazillion toned cents, from the nice, to the ugly. 
The haul continued on Christmas Day, with the numismatic related presents being a digital microscope (I going to find so many more errors!), a 10x loupe, a 1883-CC GSA Morgan Dollar, a Whitman 20th and 21st Type Set album, and two higher-end mint state Benjamin Franklin Half Dollars (1959-P and 1959-D). I also received an innovation dollar folder, along with the coins to fill it up to 2020 in both mints. I could use some help, because the 1883-CC Morgan looks very proof-like. Are there any 1883-CC Proof Morgans? I don't think so, but the coin has such a mirrored finish (you can't tell from the pictures)!
On December 28th, I went to a Wells Fargo seeking some dollar rolls to sort, and they had six. When I got home, I was SHOCKED. Two of the rolls were N.F. String & Son rolls (mint wrapped) with freshly minted Denver Andrew Johnsons and Philadelphia James Monroes. A Loomis roll held 25 NIFC George H.W. Bush dollars (Denver). It's already an awesome hunt, and I still have two more rolls to tell you about! The next roll was a Loomis roll full of NIFC Delaware Innovation Dollars, Philadelphia and freshly minted (to learn more see my blog on innovation dollars!). The final Loomis roll held 25 hot-off-the die Georgia Innovation Dollars. I'm not 100 percent sure, but I think this is my first ever collection dump! 
Keep collecting (and I'll keep searching),
Thatcoinguy