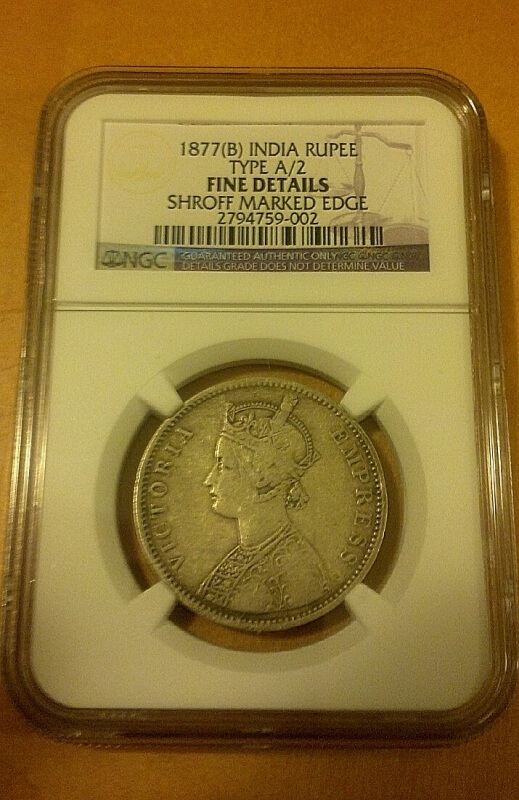 Today, in my first blog post, áI will be talking about a coin that my great grandmother had..
áIt is a very nice 1877 B Indian rupee, it is a type A / 2, fine details and a shroff marked edge. Besides it being a family coin, it is also special because it is the first coin i got graded from NGC, after i got my ANA membership.It has a queen on it and it says VICTORIA EMPRESS.It is alsoá
special because it was there when the British where ruling India. I want to thank John P. from MCCA for encouraging me to write this blog.