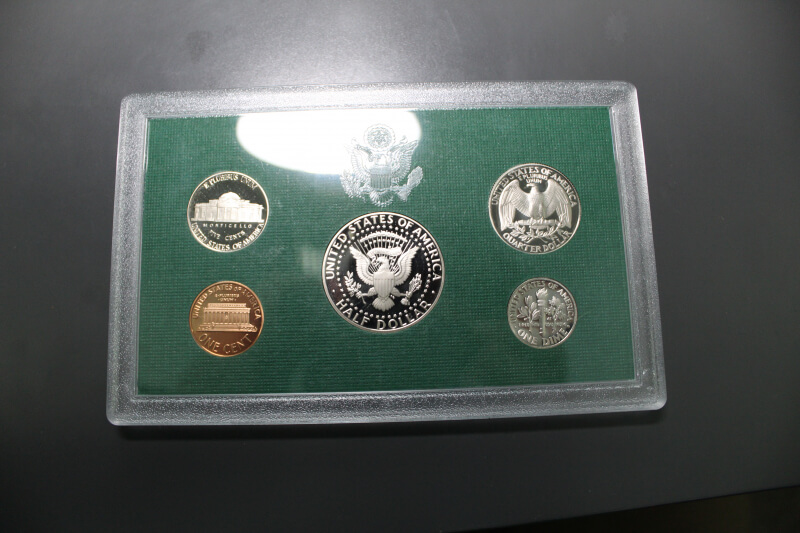 Cool Antique Mall Pickups| Coin Update #26
This blog is going to be about a couple of numismatic purchases from my local antique mall. 
The Antique Mall  that is nearest my location is closing soon because the building the owners of the mall are using is rented, and the people who are renting it to them have other plans for the building. The mall is just going to close because it couldn't find anywhere suitable to move. 
Anyways, let me get to the point. Because it is closing soon, a lot of the areas are marked 20%, 25% and even 50% off! I got some stuff from two different areas, one with a sale, and one without. In the area without a sale, I only picked up on item. It was an OBW (Original Bank Wrapped) roll of 2005-P Bison Westward Journey nickels priced at $6. It is interesting because the roll houses 25 coins (or $1.25 face) unlike a normal roll with 40. In the area that had a 25%-off sale, I picked up 3 three things. This area had a bunch of boring stuff, and, sort of hidden away in the corner of the case, several stacks of proof sets. I got a 1998 proof set that was $10 normally, but $7.50 with the discount, a 1966 Special Mint Set that was normally $20 but with the discount was $15, and a 2009 proof set that was normally $25 but with the discount was around $19. The 2009 proof set is big because it has four lenses; one for the four bicentennial Lincoln cents, one for the presidential dollars, and one for the district of Columbia and territories quarters, and one for the remaining coins; the dime, half, nickel, and Native American dollar. The cents have some nice toning (although I couldn't get it to show up in the photos) The total amount of coins in the 2009 proof set is 18 and the total face value is $7.19. The 1966    
SMS sports a nice solid case and once silver coin, the 1966 40% silver half. 
Thanks so much for reading this blog, and have a great day!