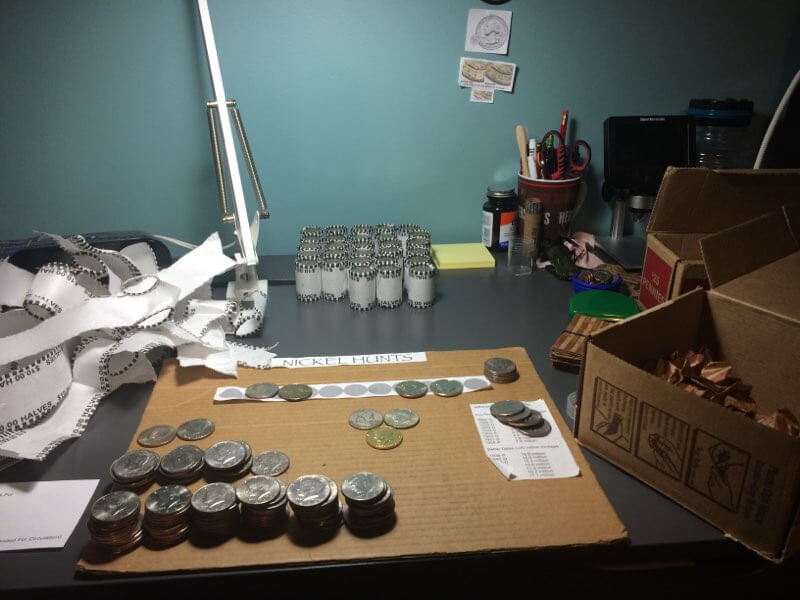 My coin collecting/coinrollhunting journey
Howdy fellow collectors!
Today I thought I would do what @Walking Liberty and @TheNumisMaster recently did and tell you a little about myself and how I started collecting.ááI am currently 15 and enjoy coin collecting and coin roll hunting (Duh), metal detecting whenever I can, throwing yo-yos, and drawing. I first started collecting coins after watching áan episode an episode of á"Dennis The Menace" in early 2018. The first thing I did was try to get one penny for each year (I didn't know about mintmarks), I looked through my older brothers change to try and find more years and soon discovered a 2009 (it looked a lot different) and a 1944 wheat penny. For several weeks, I would buy $1 in pennies whenever I got the chance, which was about once a week, and keep any of the wheat pennies and 2009s. Eventually, I checked out several books from the library and learned about mintmarks, silver coins, errors/varieties and much more. Later on I found some youtube channels like "RobFindsTreasure" and "Quins coins" and their videos are basically what got me to want to hunt more coins. So, I saved my money up for a while, went to the bank, and got what at the time was a lot, a whopping $16 dollars in pennies (not that much now). Of course my parents thought I was insane, but I kept doing it anyways. Eventually I saved up $25 and bought a whole box of pennies, after that I just kept saving, soon I had $100 and was able to buy my first nickel box, which had some phenomenal finds (dateless buffalo, 1937-D buffalo, and a 1944-P War Nickel). After that I got a job doing a paper route and was able to save up a lot more money, my goal was to get $500 and buy a half dollar box. My paper route job ended when Covid hit, but luckily I already had saved up more than $500, so I could have gotten a half dollar box, but because of the new W quarters, I ordered a quarter, nickel, and a penny box. And as some of may you know, the quarter box was a dud, and the nickel and penny boxes were brand new (major nuts!). After that the "Coin Shortage" hit and I found out that my bank would no longer let me order coins. This delayed my goal of getting a half dollar box for quite a while, but eventually, when the bank would order coins again, I finally ordered my half dollar box (along with a nickel box and four penny boxes). If you want to know what I found in all those coins, you will have to check out some of my blogs! I including some random pics. Thanks for reading this blog and have a great day!