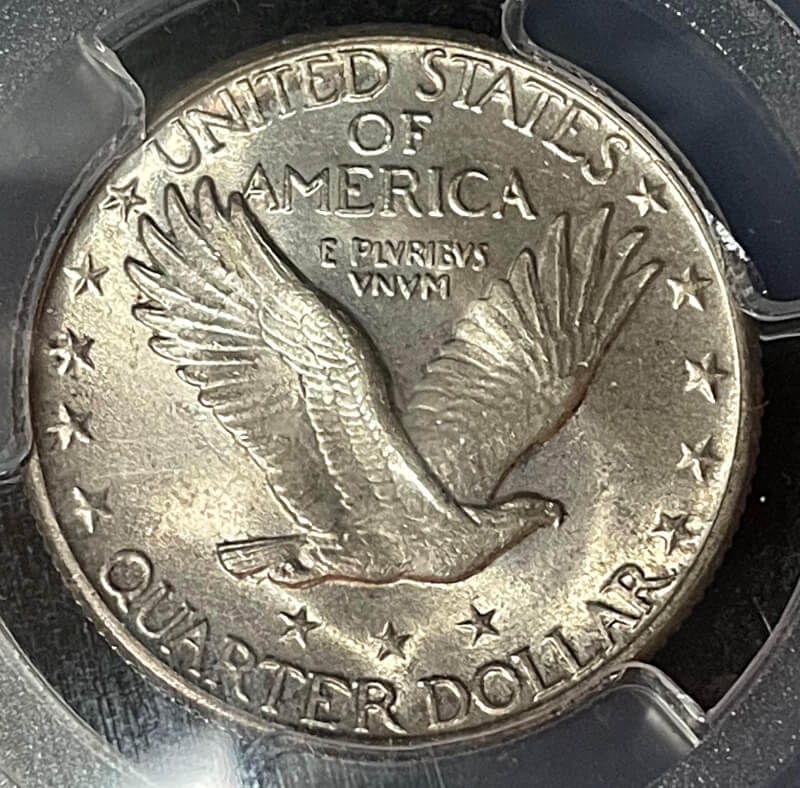 My numismatic journey is taking a new path.  For the longest time, I was flailing about, buying what caught my eye for the moment with no real direction or even purpose.  I happen to like Peace Dollars and Mercury Dimes best among all U.S. coins.  As an aside, I recently saw an articles title on a news website that finished with "the US" referring to the United States.  I thought it was extremely sloppy to omit the periods.  But then that is just me. 
Anyway, back to my point.  Instead of focusing on those two series and amassing the best possible examples in both sets, I just bought was needed to fill the old Dansco without a thought to quality.  As I get older and as mortality starts rearing its inevitable head, I have now decided to sell the bulk of my collection and reinvest in better coins.  That will both please my collector heart and make things easier when my collector heart stops beating. 
I recently visited my favorite coin shop with a large box of slabs, sets, and other misc. things to start that journey.  I figured I could get better returns going the online sales route but that takes time and patience, neither of which I have ever had in abundance.  Luckily, the owner of the shop (along with his Brother and Sister) is a friend and a family I have traded with since I started collecting way back in 1968.  To make a long story tolerable, I sold my coins, reaped a few thousand dollars and purchased two new things.  The first of which is the quarter you see pictured, a 1930 MS64 FH Standing Liberty Quarter, I also purchased a 1921 MS64 Peace Dollar but that, we suspect, may reholder as a MS65 so it is being sent directly to PCGS for their consideration.  That leaves me with a pot of money to use at the May PAN show or beyond. 
I have already put together another box of coins to take to Blaine for his offer.  Since I also have significant foreign coin holdings I plan on taking some of those Canadian coins to the RCNA show in July and other foreign including some of my chopmarked coins to the ANA WFM in August.  I am looking to add a Fine 1916D Mercury Dime, a VG 1795 Silver Dollar, an MS Bust Half Dollar, an XF/AU 1909S VDB Cent plus more.  All of this should reduce my collection by a couple hundred coins while adding just 6.  I like that idea.  Have any of you started planning for your demise?  I know, kind of grim, but I am perfectly healthy.  (: