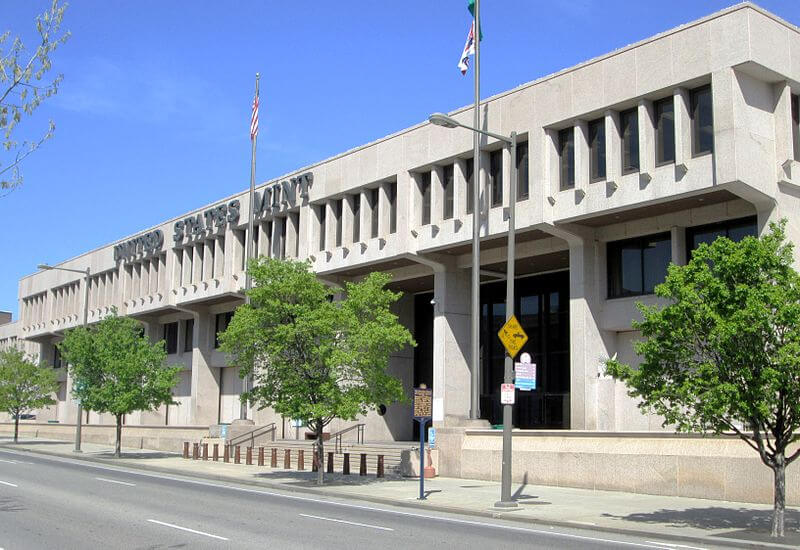 Hello everyone! Today I decided to write a blog about the US mints.
á
Mints are the manufactures of coins today, as well as commemorative coins/medals (note: the mints only make coins, not bank notes. The bank notes are printed in the Bureau of Engraving and Printing in Fort Worth, Texas and Washington DC).
Prior to 1652, British coins were very rare, and the colonies had to use foreign coins and bartering, but in 1652 the Massachusetts General Court made John Hull, who was a silver smith, a mint master. This created the Hull Mint, the first colonial mint. (Note: in case you don't know, bartering means that you trade something for something else)
The first US mint was the Philadelphia mint, which was built in 1792, and started to make coins in 1793. (Note: The first coins made by the mint were large cents and half cents)
There are four mints used today, Philadelphia (the oldest), Denver, San Francisco, and West Point. The Philadelphia and Denver mints makes ordinary circulation coins, but the San Francisco only makes proof coins. The San Francisco mint DOES NOT make circulation coins any more, but áon and before 1973, the mint did make circulating coins. The West Point mint makes coins ONLY for collectors, but not necessarily proof coins. The West Point mint also makes circulating quarters with a low-mintage for collectors. To tell which mint a coin is from you should look for a mint mark. A mint mark is a letter telling you which mint a coin is from. (Note: proof coins are made from a specific mint that polishes the planchet of a coin, and stamp it with care, so all of the details are on the coin in question. Then, they are packaged, and sold to collectors. Also, polishing the coins already struck will damage the coin, and lower the value, so I recommend you don't polish your favorite coins)
Although the Philadelphia, Denver, San Francisco, and West Point are the mints used today, there are older mints that are shut down, including Charlotte, North Carolina, Carson City, Nevada, Dahlonega, Georgia, and New Orleans, Louisiana.
Also, there is something called private gold. Private gold is a gold coin minted away from the US mint. It is not called state coinage because the state doesn't make them. The coin used the value of the gold content as the face value. There were also ingots made, similar to the gold coins, but in bars. (Note: the gold content in it is worth much more today than it was a long time ago, so the value would be off today)
Anyway, I hope you enjoyed this blog just as much as I did while making it. Until next time, over and out!