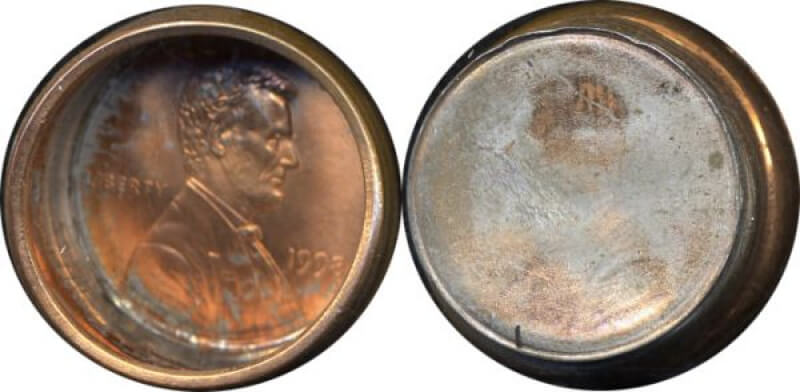 Types of Error Coins and How They Occur
 Hello, everyone! Today I will be talking about different types of error coins created by the Mint and how these unusual coins are made. Mint errors are very fun and popular to collect, but there are many types of error coins, making them a challenge to collect as well. In this article, I will go over the most common types of error coins in order to hopefully help you understand error coins more. There are lots of error coins produced by the Mint, so this blog will be part one and part two will be coming soon! With so much to know, let's dive in!
What is an Error Coin?
  To start off, let's begin with what an error coin is. An error coin is a coin that was not struck correctly due to a mistake in the striking process. It is important to note that an error coin is different from a variety. A variety occurs when a mistake is made when making a die. Because the mistake is on the die used to make many coins, this mistake can be seen on many coins of the year the variety was on. Common examples of a variety are doubled dies and re-punched mintmarks. In contrast, an error coin is created when a coin happens to be struck incorrectly in the striking process. Therefore, every error coin is unique. Here are some common/popular examples of error coins and how they are made:
Off-Center
  An off-center strike coin occurs when the planchet is not centered correctly between the two dies. After striking, the result of this is a coin with both the obverse and reverse design appearing to be off center on the planchet. This is a fairly common error and is affordable for most collectors, making it a great error for beginning collectors.
Die Caps
  A die cap error occurs when the planchet gets stuck to one of the dies when it is struck. The die keeps running and the planchet is usually stuck to the die for the striking of multiple coins. As the coin keeps striking other coins, it begins to wrap around the die and take the shape of a bottle cap. These errors are very extreme and rare, selling for a lot of money in the marketplace.
Brockages
  A brockage error coin can only be created if another coin gets stuck to the die and becomes a die cap. This is because a brockage error is when a coin is struck between a die and another coin (The other coin is normally a coin that is stuck to the die and will later become a die cap). When the die cap coin is used to strike the planchet, a brockage error is created. Similar to a die cap error, these coins are very rare and valuable.
Broadstrikes
  A broadstrike error occurs when a planchet is struck while the die collar is loose or improperly positioned. Because there is no die collar, when the coin is struck under immense pressure by the two dies, it expands outward and flattens out. These errors are not super rare, but still command a pretty high price in the marketplace.
Conclusion
Clearly, collecting errors are a diverse, unique, and exciting way to collect coins. No matter your budget, you can always find an interesting coin for your collection. Stay tuned for part two which will include information about many other types of error coins! Thanks for reading and have a great day!
Sources:
Spruce Facts
SD Bullion