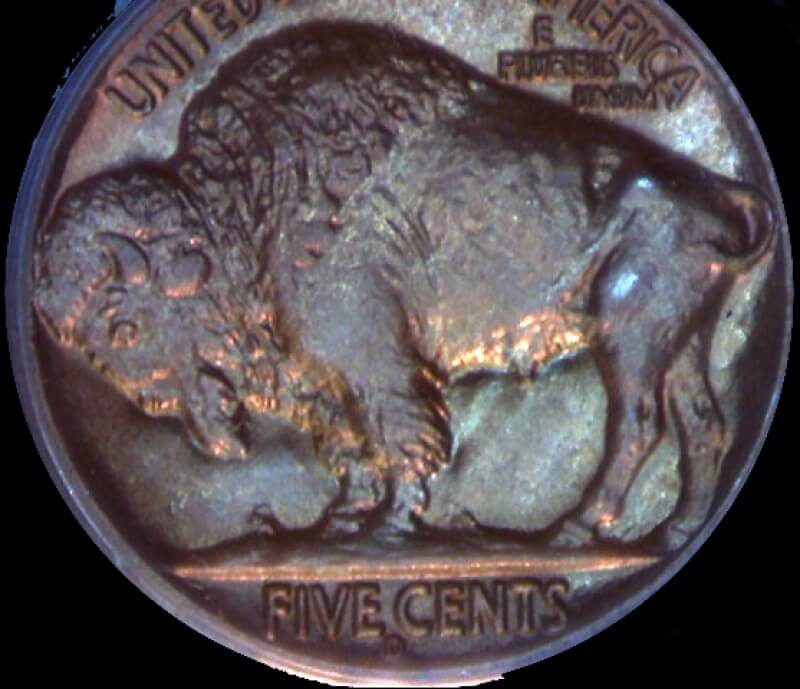 1938-D/D 5c Buffalo RPM-3
Well not only did I finally find a RPM, but it has turned out to be an AU58! Just received it back yesterday from grading service. Very happy with the result. 1938-D/D Buffalo Nickel, 7,020,000 total minted. Designed by James Earle Fraser. RPM appears to be a FS-1938D-501 (Talbert), (Complete Guide to Buffalo Nickels by David W. Lange, page 177) Could there be an "S" under there? It's hard to tell.
The 1938 Nickels are fairly common, as many were hoarded because the public knew it was the last year for them.