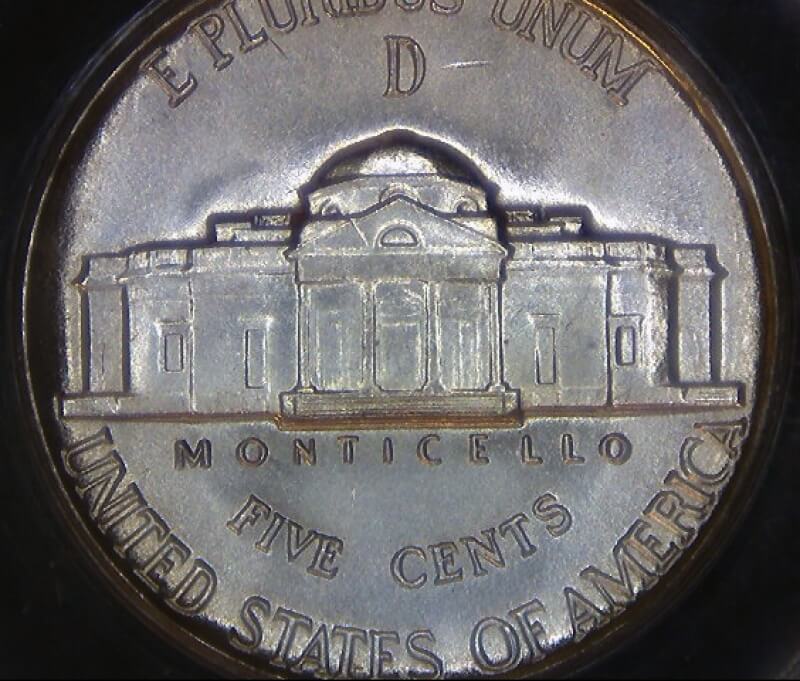 1943-D 5c Jefferson Nickel 5.5 STEPS
Here we have a 1943-D Jefferson Nickel with 5.5 STEPS and it's a MS 65. I have been looking for one forever.
1943-D had a Mintage of 15, 294, 000, designed by Felix Schlag.
What fun it is finding these coins after may decades sitting around in drawers.
I cut the lights in the last photo to get a little better detail in the image.