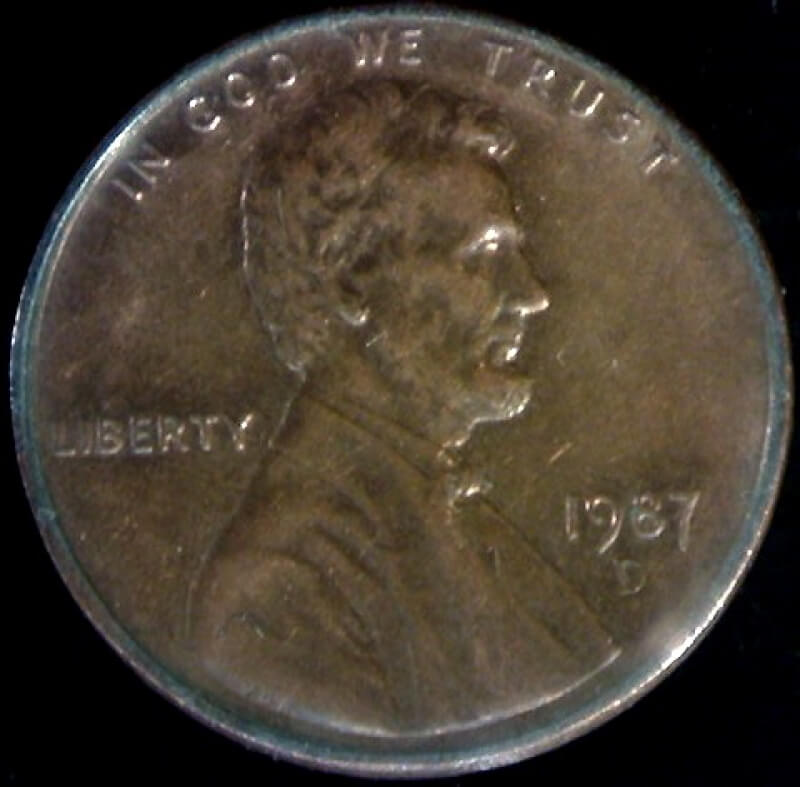 Well, it has been a little while, but I have found another coin in my pocket change worth blogging about. It is the 1987 D Cent with a Double Die Obverse. Listed in the "Cherrypickers' Guide" sixth edition Volume I, page 173, FS-01-19870-501, CONECA: RPM-003, URS-4 / I-3 / L-3.
It may be a little hard to see, but the doubling of the date is clearly visible with a 5X magnifier.
1987 D cent had a mintage of 4,879,389,514 coins, it was a copper-Plated Zinc, and the weight is 2.5 grams.